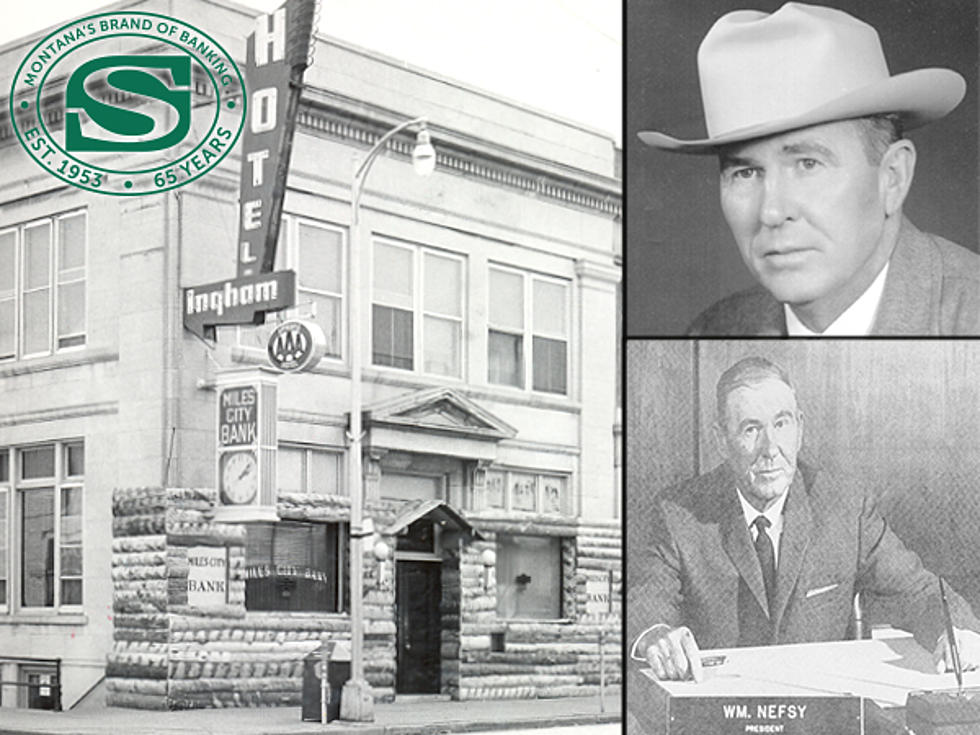 65 Years: Stockman Bank Statewide Open House on Friday
Courtesy Stockman Bank
Stockman Bank CEO Bill Coffee recently joined us on our "Montana Talks" statewide radio talk show with Aaron Flint. We talked jobs, the economy, and what he has been seeing and hearing all across the state. We also covered the remarkable 65 year history of Stockman Bank in Montana.
Coming up this Friday, Stockman Bank locations across Montana will be celebrating their 65 year milestone with open house events statewide. Make sure you stop in and say hello to your friendly Montana banker!
For those of you who missed the show, here is the story of Stockman Bank:
The history of Stockman Bank began long before Bill Nefsy purchased controlling interest in the Miles City Bank in 1953. Bill's vision to serve the agricultural producers and local business people in his eastern Montana community was seeded in his childhood, working on his uncle's ranch in northeast Wyoming, and learning the value of working hard from sun-up to sun-down.

Bill purchased a small cattle ranch south of Miles City in the late 1930s. Over time, he was able to add to his ranch holdings by purchasing other ranch operations that had fallen into disrepair during the Great Depression, and nursing them back to productivity. When Bill began looking to get an operating loan for his growing ranch, he was turned away by the banks with the explanation, "We don't do Ag loans."
In 1953, when an opportunity to purchase controlling interest in the Miles City Bank presented itself to Bill, he took the chance and began building a banking organization that would serve the needs of the entire community, including local business people, farmers and ranchers.
Bill never viewed himself as a banker, but as an entrepreneur and consumer of financial services. This unique outlook quickly set him apart from his competitors as he made it his mission to serve honest, hard-working Montanans of every walk of life, throughout Montana. Bill's philosophy, determination, and traditional values, continue to guide Stockman Bank today.
More From Cat Country 102.9