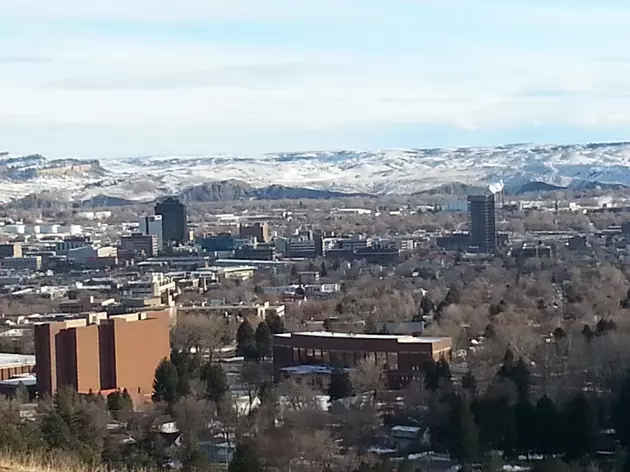 My Top 5 Buildings in Downtown Billings
Hot Rod Thompson, Townsquare Media Billings
Sitting on the top floor of one of the tallest buildings in downtown Billings everyday gives me a great view that I love. As I sit in the Cat Country studio each day, I can see some of the most beautiful scenery Billings has to offer.
I am one for tall buildings. I love them and always have. Architecture is also something I like very much.
Here's my top 5 favorite buildings in downtown Billings -- in no particular order:
Most times I am on air, I sit and look at this building. Its height is comparable from where I sit and the way it is designed with curves and angles is something that I like to look at a lot.
I see the top cross of this building whenever I am on air and from my height, it is a sight to see. What's even more amazing is coming back down to ground level and just looking at it from this view. The inside is also spectacular.
US Bank - 303 N. Broadway, Billings, MT 59101
There is just something about glass buildings. I get an awesome view of this building from studio and I love how things reflect off the glass. It's pretty awesome. Notice in this picture the cloud reflection. That's what I am talking about. A mirror sensation all the way around.
The architecture on this building is something I admire very much. I can't quite explain what it is about this structure but I love the way it appeals to my eye.
Of course I have to show the building I work in. It's a massive sight for the Billings landscape.  Some would argue that it is the tallest building in Billings, but regardless it is one of the tallest. I truly look forward to arriving at the top floor of this building every day to do my show.
Each one of these buildings holds something special in my eyes. I hope you find something special in them, too.
More From Cat Country 102.9