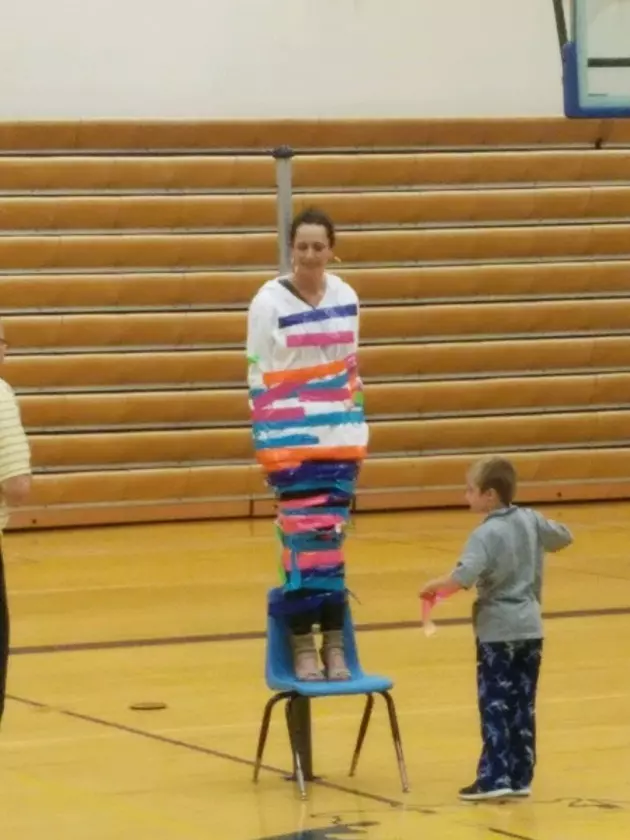 Mark Wilson/TSMBIllings
I attended the end of school assembly at for Shepherd Elementary yesterday. And since I haven't been in a grade school since the 1970's, (Go Riverview Eagles!) I like some things about how the grown ups are involved.
In my day, the principals were stoic, and rarely friendly to us. They were authority figures more than anything.
At the end of the event yesterday, the elementary principal, Mrs. Kring let the students duct tape her to a pole with lengths of duct tape that had been sold with the proceeds going to relay for life.
Then the kids go to wrap her up. And with the exception of one young man trying to put a piece of tape over her mouth, she was a great sport.
More From Cat Country 102.9