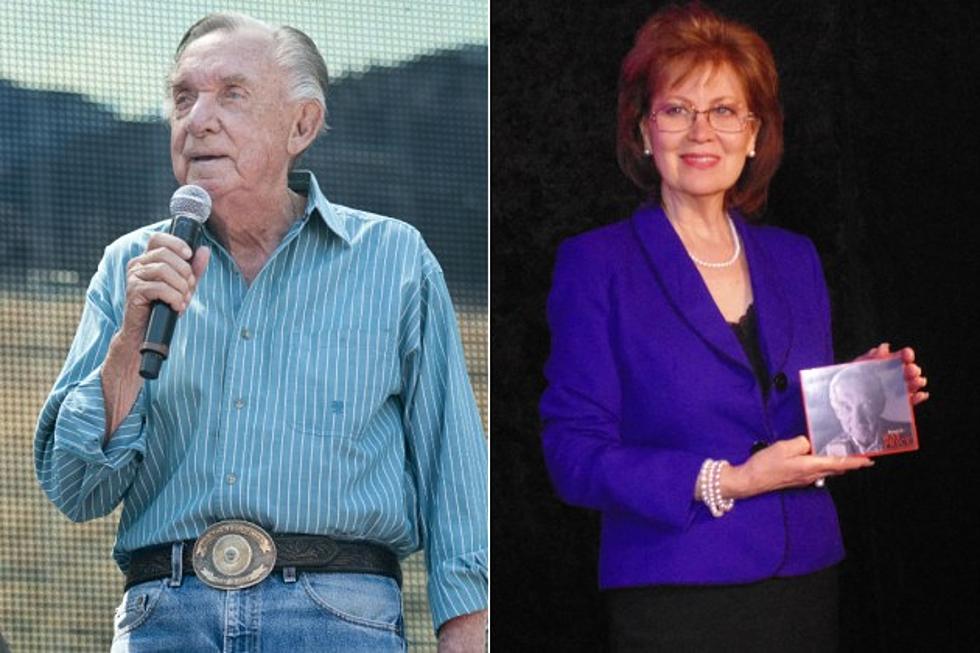 Ray + Janie Price — Country's Greatest Love Stories
Ebet Roberts / Redferns, Getty Images / Rick Moore / So Much Moore Media
On June 11, 1970, Ray Price married Janie Phillips, and thus began one of country's greatest love stories. Theirs was a love story that lasted 43 and a half years, before the country singer passed away on Dec. 16, 2013, after battling pancreatic cancer.
Ray Price enjoyed a fantastic music career prior to his death, becoming a Country Music Hall of Fame member in 1996 and churning out over 50 albums, featuring hits like "Release Me," "Crazy Arms" and "You're the Best Thing That Ever Happened to Me." Although they were married for four and a half decades, Janie Price admits that her husband was not a natural romantic in terms of saying "I love you" or being all-out with his feelings.
"Ray wasn't a mushy man, and there wasn't all of that 'I love you' stuff," she says. "If I asked, he'd say, 'I would not have married you if I hadn't have loved you.'"
When her husband was diagnosed with pancreatic cancer, Janie Price was understandably devastated, but the country legend wasn't done with his career yet. Why? He wanted to write an album that told his wife that he loved her. Even though he wasn't "a mushy man," that desire clearly shows that, in his heart of hearts, Ray Price was one of the biggest romantics in country music.
Ray Price dedicated his final album, Beauty Is ..., to his wife -- and when Janie Price found out, she was so overwhelmed that she had to pull into a Walgreens parking lot. It was then that Ray Price turned to his beloved love and said, "All these years, you've asked me if I really loved you, and I have been remiss in telling you how I feel. I've done this for you. I want you to have it to listen to when I'm not here, to hear me telling you how much I love you."
Cue the box of tissues. There may never be anything more romantic than Beauty Is .... The 12-track record dropped on April 15, 2014, just a few months after the well-loved singer passed away, and Ray and Janie Price's love story continues to inspire fans through the country legend's impeccable vocals and sweet lyrics.
"Ray Price was my life. When I say that, I mean that Janie Phillips ceased to exist not very long after we were married, and I just merged into him. His life was so big, and he was such a big presence, that he just demanded every waking moment that I had," Janie Price tells The Boot. "And, you know, when you love someone, in marriage, you just willingly go along with this, but Ray never made any bad decisions, and so what he was doing was always fun, and I just wanted to be a part of it."
Vince Gill's Best Live Shots [PICTURES]
Take a look back at
Vince Gill
's most memorable live performances.
More From Cat Country 102.9