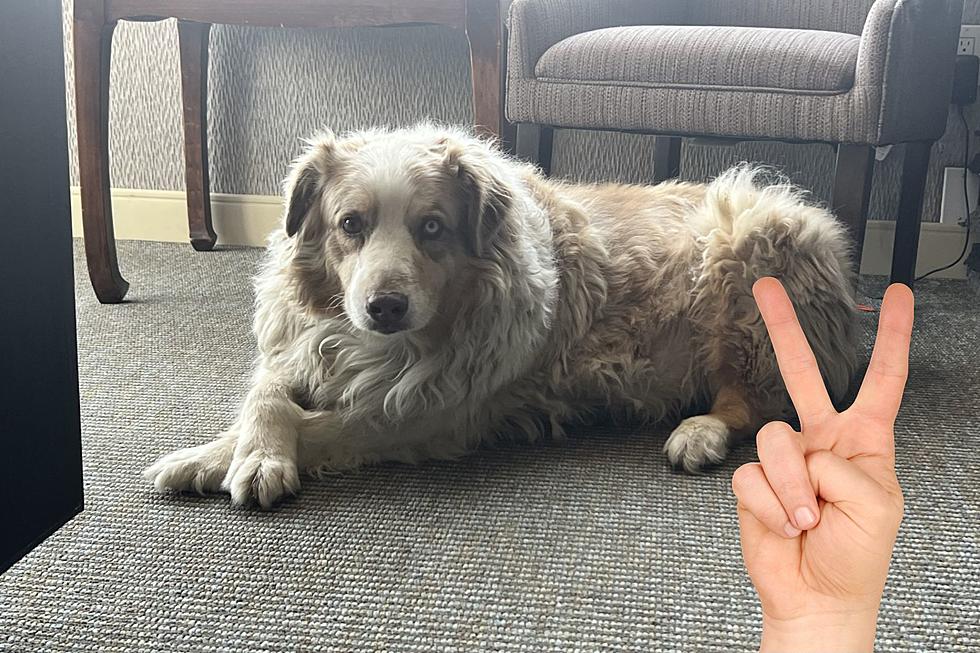 Chill Out with 'Ty', Billings Featured Adoptable Pet of the Week
Michael Foth, TSM
It's interesting how every dog has a different personality. Sure, age and environment have a lot to do with a dog's attitude, but prove me wrong that each one of them isn't unique in their own way. It's almost like there is a dog match for every human out there.
For example, our featured Wet Nose Wednesday dog last week (Kingtonston) was a bundle of energy. A year-old pup that zoomed around our studio, spreading slobbery kisses every chance he could. Great for someone with an active lifestyle, right? He's still available, btw. Contrast him with our featured pet this week, and the differences in dogs become clearly evident.
Meet Ty, the sweetest Australian Shepherd mix you'll ever find.
Ty is a seven-year-old male Aussie mix and he was honestly one of the calmest, most chill-out dogs we've ever seen on our 23rd-floor studios. He strolled in on his leash like Snoop Dogg and waited patiently while we finished up with another on-air guest. Dog experts always warn that working-breed dogs need tons of activity to keep them from going nuts, but Ty seems to defy those preconceptions.
According to his bio at Yellowstone Valley Animal Shelter,
He gets along well with other dogs, has lived with children, and would likely be fine with cats.  He walks like a dream on a leash and enjoys going for car rides.  A short walk is all he needs, and then he's content to relax and nap by your side.  This affectionate companion is eagerly awaiting the opportunity to share his unconditional love with the lucky family that chooses to welcome him into their lives.
This dog is an absolute sweetheart and he would love to become a part of your life. You can browse all of the pets currently up for adoption at YVAS HERE.
The 11 Most valuable crops grown in Montana
Wheat might be the most valuable crop grown in Montana, but there's more than just that growing under the Big Sky.
Stacker
lists the 11 most valuable crops grown in Montana.