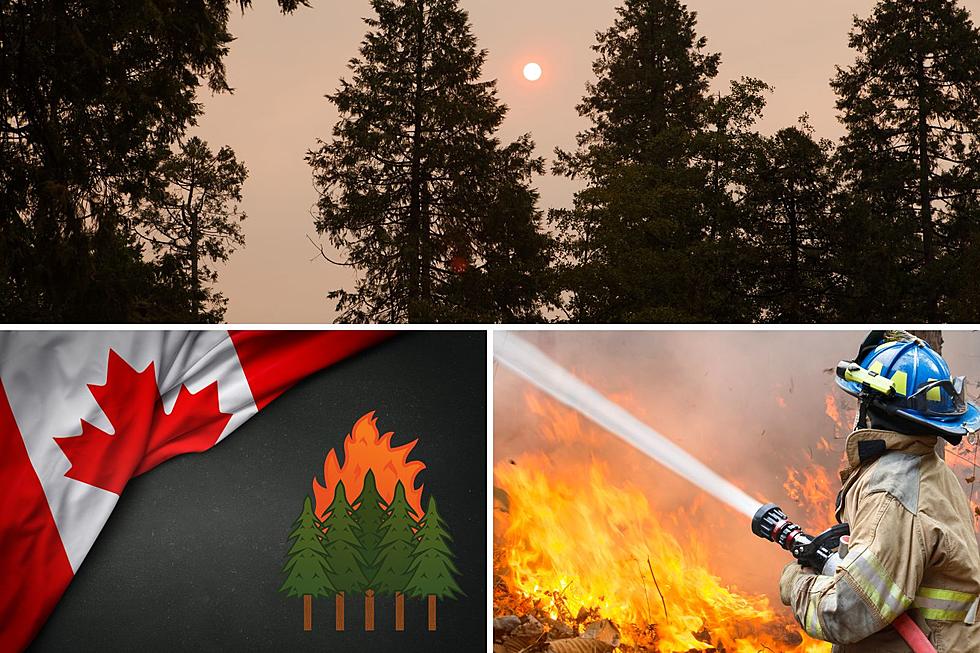 All of Montana Smoked Out, Thanks Canada!
Credit Canva
We got a message on our app very early on this AM. We're all smoked out up here in the Flathead. What's going on? Same deal for Kelly in Glasgow. Then I looked out our studio windows in Billings- yep, looks like the whole state is smoked out.
Turns out our friends in Alberta, Canada are already dealing with wildfires that are kicking a lot of smoke into the air. Combine that with a cold front that pushed down into Montana and now the smoke is filling the skies of Big Sky Country as well.
Radio listeners in Kalispell, Bozeman, Belgrade, Billings, and Great Falls all reported smoke clogging the air. Kelly has the BS Buzz nightly news publication in the Northeastern Montana town of Glasgow. He sent us this email early Wednesday:
I looked out the window this morning and thought it was fog. After listening to the 6:00 hour I walked out the door. No, it's not fog, it's smoke! It's terrible here.
The National Weather Service office shared footage from traffic cams in Eastern Montana, including this view on Hwy 59 northwest of Miles City.
The NWS office in Billings added that the smoke should clear by the weekend:
NWS Billings: We've got rain showers and a few embedded t-storms moving into the area early this morning. This is associated with a Canadian cold front, which is also bringing SMOKE. We expect some reduced visibility due to smoke today, and lingering hazy skies thru Thursday.
Rain and smoke now during the work week...and then hopefully sunny and nearly 80 degrees this weekend. I'll take it.
KEEP READING: Get answers to 51 of the most frequently asked weather questions...
More From Cat Country 102.9