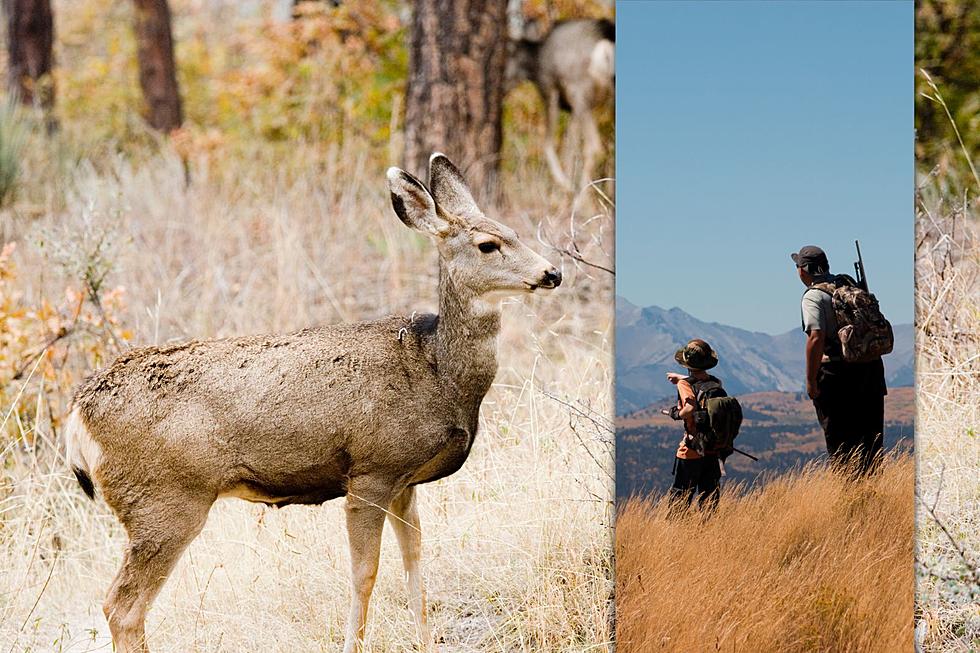 MT Hunters: Paul from The Breakfast Flakes Wants Your Opinion
Credit: Canva
All of you die-hard hunters out there, I'm really interested in your opinion.
Senate Bill 281 was introduced in Helena that would limit the amount of non-resident hunting licenses available, more specifically the Deer B tags. That tag allows hunters to get a doe. The Billings Gazette reported that Montana hunters were spending more time trying to fill their tags because of an increase in non-resident hunters, according to Montana Fish, Wildlife & Parks data.
I get it, Montana hunters would like to have preference over their out-of-state competitors. The question is would you be willing to pay a lot more for the tags? Non-resident hunting licenses account for about 76% of all license revenue so that's a big chunk to make up.
Here's another thing to think about, which license has a bigger economic impact in the state? When you think of hotels and food and other things the out-of-staters have to buy, versus an in-stater, revenue is lost there as well. You folks know as well as I do, so many things these days are all based on revenue.
I'm not a hunter anymore and never hunted for the meat anyway, but if this issue passes and is signed into law then who is going to make up for the loss in revenue?
Some feel that hunting is a right and many don't want that sacred opportunity taken away by some out-of-stater. I get it. This will not come into play for me one way or another but I know for many of you out there, this is a big issue.
Stay warm and see ya tomorrow at 5 a.m.
States with the most registered hunters
Stacker
analyzed data from the U.S. Fish and Wildlife Service to determine which states have the most registered hunters. Read on to see how your state ranks on Stacker's list.
More From Cat Country 102.9