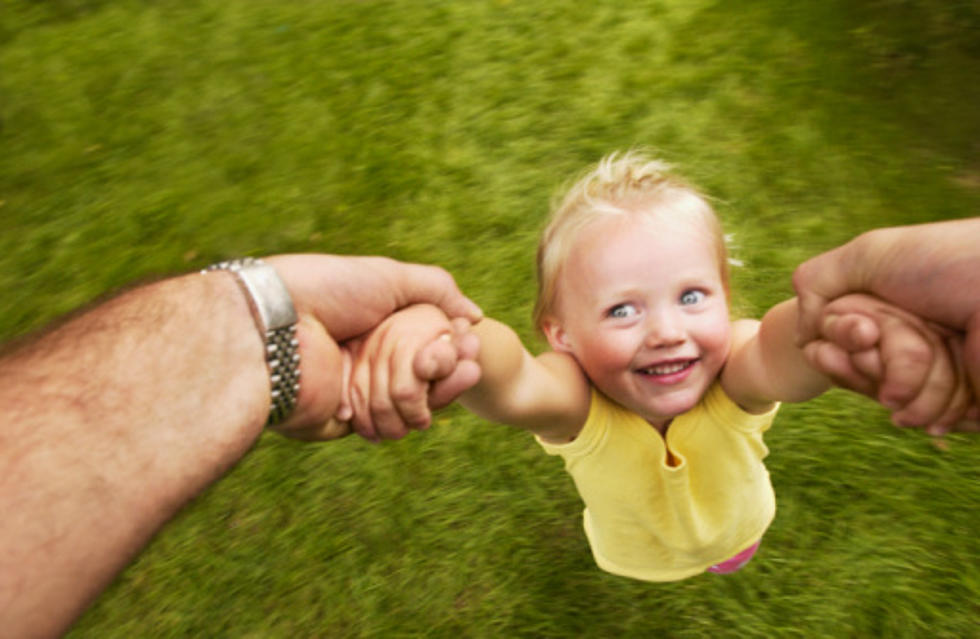 Is it a Crime to Swing your Toddler Around?
Getty Images
So the question came up this morning on the show –"Is it a crime to swing your toddler around"? Apparently it may be!A man from Great Falls is being charged with just that very thing! A 21-year-old is now being charged with felony criminal endangerment after a County sheriff's deputy was shown an actual cell phone video of the man holding his 8-month-old son by the ankles and actually swinging him over his head. Child abuse or fun?
The Great Falls Tribune is reporting Martin Edward Brackeen was arrested shortly after 1 a.m. Wednesday by deputies. They were responding to a complaint of possible child abuse.
Official court records say Mr. Brackeen told the arresting deputy that the baby was teething. He was just swinging the baby to calm him down. Brackeen said the boy really enjoyed it! We're not sure if the baby did or not. Apparently the 8 month old wasn't going to comment. But think about it, that's kind of a stupid thing to do to an infant…Unless of course your intent is to give the child to BRAIN damage!! In that case, let's swing the Dad around on the Tilt-A-Wheel at the fair by his ankles!
By the way, the child has been placed in the custody of the Department of Family Services pending an evaluation of his condition and to ensure his safety.
More From Cat Country 102.9