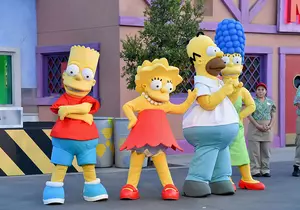 What Does "Springfield" Make You Think of?
Credit: Alberto E. Rodriguez, Getty Images
In a random moment this morning in the control room, somebody mentioned "Springfield." Paul said it made him think of the town in Illinois. Our guest said the hometown of the cartoon family, "The Simpsons" came to mind for her. For me, it was the group Buffalo Springfield.
So, as I googled "Springfields," I got quite a bit popping up on the screen. There are Springfields in at least 30 states, including at least SIX of them in Wisconsin.
My dad would've said "Dusty." And a lot of folks would've said "Rick"
Do you know of any more Springfields?
More From Cat Country 102.9