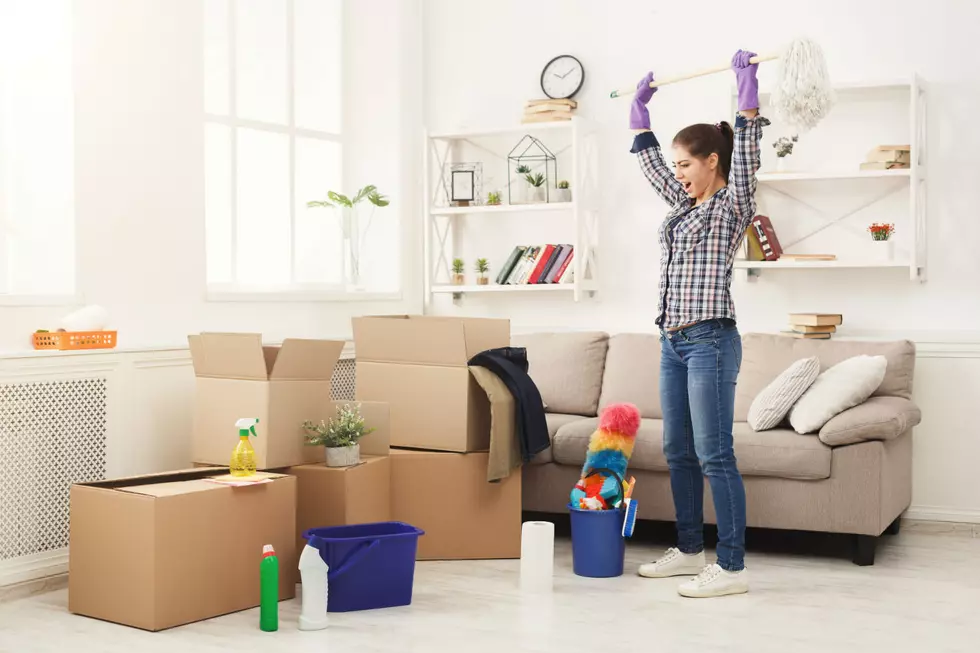 What To Do With Your Stuff After Spring Cleaning
Credit: Milkos, Getty Images
Temperatures are warming up so it's time for the annual tradition of freshening up our homes and cleaning out our garages. Here are some places to donate your unwanted items or make some extra money selling the stuff you don't need.
Books, Vinyl Records, CD's and DVD's
Central Christian Church collects items year round for their Spring Book Sale. They accept books, vinyl records, CD's, DVD's and jigsaw puzzles and will pick up donations. Call 406-252-1828 or email cccb3@outlook.com.
Friends of Billings Public Library also accepts used books, DVD's, CD's and audio books. Items are sold at community book sales and used to re-invest in library assets and literacy efforts around Billings. Donations are tax-deductible and can be dropped off at the Friends' workroom next to the Sweet Café Monday through Friday, 10:00 am to 12:00 pm. For large donations call 406-237-6170 to arrange pickup or delivery. According to the Friends of Billings Library website, these items will NOT be accepted:
Outdated non-fiction (before 2010)
Encyclopedias
Magazines
Textbooks
VHS tapes or audio cassettes
Material in poor condition—books that are musty, moldy, yellowed, water damaged, torn, or with excessive writing
Indoor / Outdoor Furniture, Appliances, Building Materials and Hardware
Habitat For Humanity is accepting items to restock their new location of ReStore after a fire destroyed 95 percent of their inventory last year. Only new or gently used home improvement items and building materials are accepted. To see the complete list of donations that are accepted CLICK HERE. To schedule a pick up for large items, call 406-256-0409 or email donations@billingshabitat.org.
Billings' Biggest Garage Sale
Instead of having your own garage sale on your own, isolated street – you can join hundreds of other garage sales in one big, festival event. Gather all the stuff that's cluttering up your home, garage or business and put it out at Billings Biggest Garage Sale June 22 7:00 a.m. to 3:00 p.m. at MetraPark in the Upper Lot. A limited number of booths are available on a first-come, first served basis for two types of seller booths: Residential Booths and Commercial Booths. To reserve your booth CLICK HERE.
We're helping you tidy up and organize with a $300 gift card to the Container Store and $200 to use at Dyson. Enter to win our TIDY UP Sweepstakes HERE.
Need to stock up on cleaning supplies and other spring essentials? Enter to WIN a $150 from Target HERE.
More From Cat Country 102.9