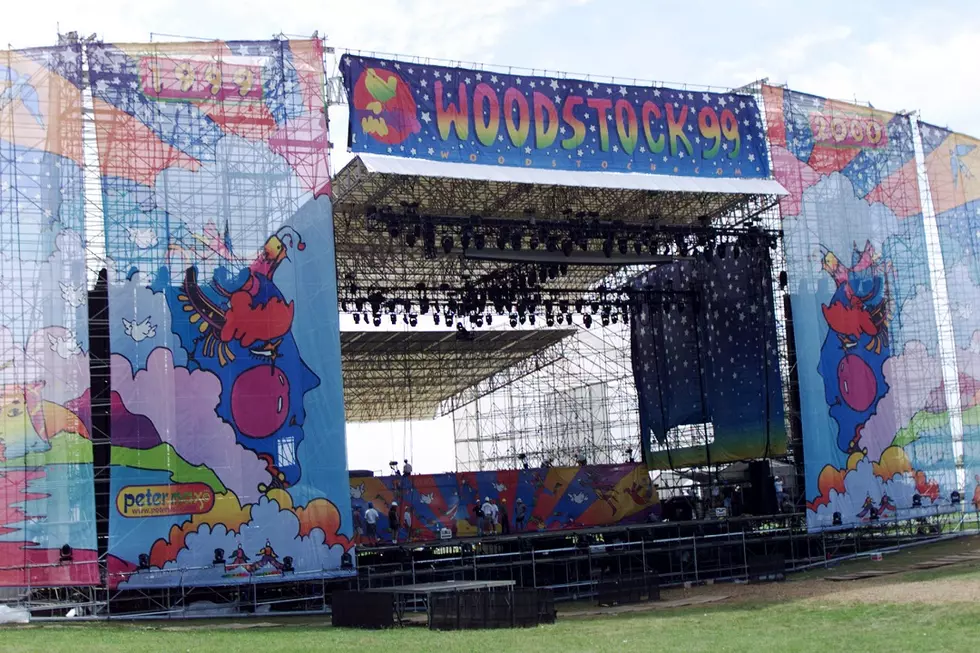 Woodstock 50 Is Officially Canceled
Scott Gries, Getty Images
Woodstock 50 is officially canceled. Despite multiple attempts to save the beleaguered event in recent months, organizers announced on Wednesday (July 31) that they were officially pulling the plug.
"We are saddened that a series of unforeseen setbacks has made it impossible to put on the festival we imagined with the great lineup we had booked and the social engagement we were anticipating," Michael Lang, Woodstock co-founder, says in a press release. Adds Greg Peck, a Woodstock 50 principal, "We worked hard to find a way to produce a proper tribute — and some great artists came aboard over the last week to support Woodstock 50 — but time simply ran short ... Woodstock's values of peace and tolerance are more important today than ever for all of us to stand for and we look to the future for ways to honor and celebrate these ideals."
Woodstock 50 was originally scheduled for Aug. 16-18, 2019, in Watkins Glen, N.Y. The event's lineup, as announced in mid-March, included Brandi Carlile, Sturgill Simpson, Margo Price, the Lumineers, Nathaniel Rateliff and the Night Sweats, Maggie Rogers, Anderson East, Larkin Poe, Edward Sharpe and the Magnetic Zeroes, Jade Bird, Amy Helm, the Marcus King Band, John Craigie, original Woodstock performer and longtime Nashville resident Melanie and many more.
However, since the spring, Woodstock 50 faced setback after setback. Tickets for the event were supposed to go on sale on April 22, but that plan ways delayed after the festival failed to obtain a permit from the New York State Department of Health. That same month, the Dentsu Aegis Network, one of the stakeholders in the festival, announced Woodstock 50's cancellation after they pulled their financial support, leading to legal disputes between the event's organizers and their former investors.
Complicating matters was the fact that all performers' contracts were with Dentsu Aegis Network, not other Woodstock 50 stakeholders. Festival organizers kept on trucking, however, planning a multi-day event at the Watkins Glen International racetrack, which is located about 140 miles northwest of the original Woodstock site. Then, on June 10, the racetrack terminated the festival's site license, forcing an uphill struggle to secure a site in Vernon, N.Y. The town's planning board shot down Woodstock 50's organizers' request for a permit multiple times.
In recent days, Woodstock 50 organizers were attempting to organize a potentially free event at the Merriweather Post Pavilion in Columbia, Md., with a different lineup. The concert was to raise funds for the voter registration non-profit HeadCount and "certain NGOs involved in fighting climate change," according to Lang. However, according to Seth Hurwitz, chairman of I.M.P., which owns the Merriweather Post Pavilion, "it was just too late in the game."
"Woodstock remains committed to social change and will continue to be active in support of HeadCount's critical mission to get out the vote before the next election," Lang says. "We thank the artists, fans and partners who stood by us even in the face of adversity."
What Other Festivals Are Happening in 2019?
More From Cat Country 102.9