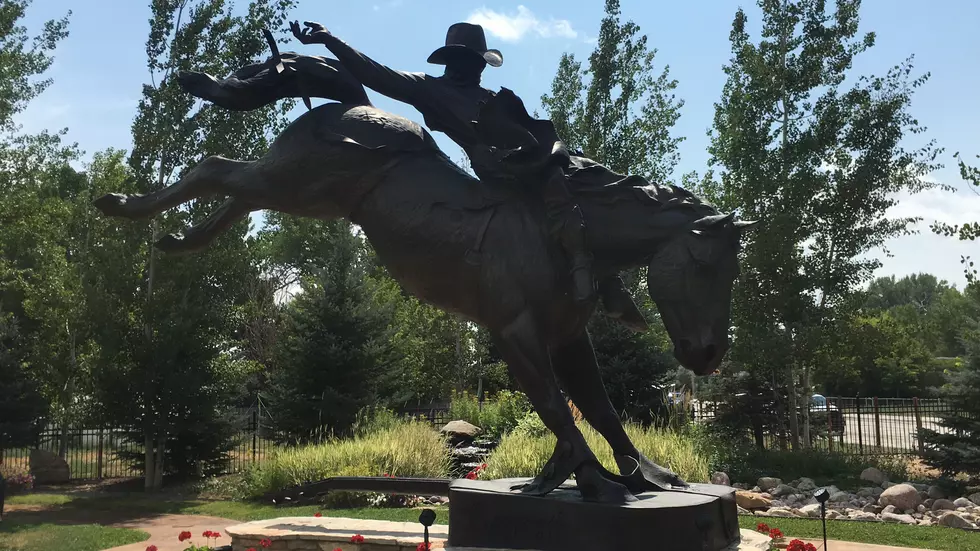 Chris LeDoux Memorial Is Worth The Stop
Johnny Vincent
Getting there is half the fun. That's my attitude when it comes to road trips so I couldn't pass up the Kaycee, Wyoming exit when I saw a road sign for the Chris LeDoux memorial garden.
Most remember LeDoux from his friendship with Garth Brooks and their 1991 song "Whatcha Gonna Do With A Cowboy."  While many think Chris LeDoux is a Wyoming native, he was born in Biloxi, Mississippi and learned about horses and rodeo while visiting his grandparents farm in Wyoming. In 1976, LeDoux won the world bareback championship before retiring 4 years later to a ranch in Kaycee. Chris passed away in 2005 after a battle with cancer.
The Chris LeDoux Memorial opened in 2010 and features a 3500 pound statue called "Good Ride Cowboy" from his ride on Stormy Weather during the 1976 bareback championship. Pictures don't do it justice so take a day and JUST LEDOUX IT!
More From Cat Country 102.9