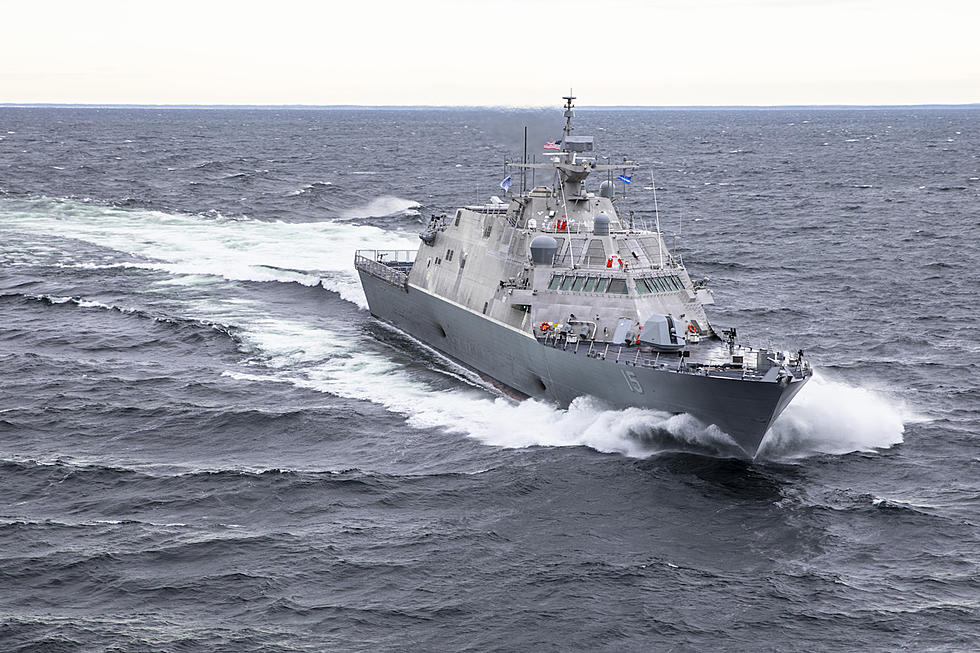 Future USS Billings Combat Ship Delivered To Navy
Credit: Marinette Marine, U.S. Navy
During a February 1 ceremony at a Wisconsin shipyard, the United States Navy took ownership of a littoral combat ship (LCS) that will be known as the USS Billings.
In a Navy News Service press release, LCS program manager Capt. Mike Taylor says he looks "forward to celebrating the commissioning of this fine ship alongside the crew later this year where she will play an essential role in the new fleet of warships that will carry out our nation's future maritime strategy."
One of three LCS ships planned for delivery in 2019, the USS Billings will be the eighth Freedom variant class ship in the Navy's fleet.
LCS is a highly maneuverable, lethal and adaptable ship designed to support focused mine countermeasures, anti-submarine warfare and surface warfare missions. The Freedom-variant LCS integrates new technology and capability to affordably support current and future mission capability from deep water to the littorals. -NNS
Trials of the future USS Billings (LCS 15) were conducted on Lake Michigan in December 2018.
To learn more about joining the U.S. Navy CLICK HERE.
More From Cat Country 102.9