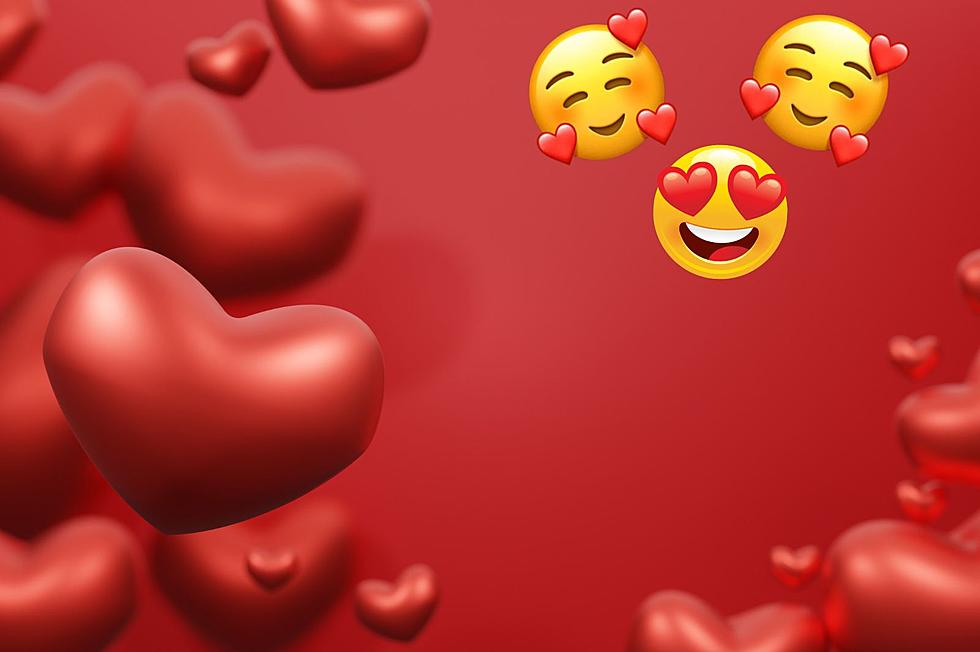 Montanans Dish Out 8 Great Tips To Make Relationships Work
Canva
If you're old enough to be in a relationship, then you've probably already figured out that there is no such thing as the "perfect" one.  If you haven't, you will...just give it time.
Relationships are hard and at times can make you want to throw in the towel. I mean, let's talk about this, you have two different people with two different brains thinking two different things.  Not to mention that there is a likely chance that they both think they're right and that the other is wrong.
Montana is the Treasure State, so what gems do folks here have to offer when it comes to relationships? We asked fellow Montanans what they thought and received some fantastic answers.
Here are 8 great tips that are worth trying out.
If it isn't going to matter in 5 years, don't spend more than 5 minutes arguing about it.
How often do we spend time arguing about things that really don't matter all that much? It's hard to do, but sometimes we have to let go of the little things and focus on the bigger picture.
Communication, honesty, respect and never fight over money.
One of the biggest factors when it comes to divorce is money. It seems that for a lot of folks, money is a real source of tension. Many experts suggest sitting down and talking about money and making a budget to live by.
Keep dating your spouse. Go on dates, and plan surprises for them.
It's easy to get into a routine after you've been together for a few years.  Life happens, and the next thing you know you don't have a whole lot of time for each other, make sure that you continue to do things as a couple.
When there's a problem it's not me against you, it's US against the problem.
How many times do we face a problem and then point out what the other person could have done differently?  It's important to remember that you're a team, and when you work together, things typically go a little more smooth.
You don't say "I do" just once. It's a daily decision.
Each day is a day to be better as individuals and as a partnership. Living with the mentality of going the extra mile each day for each other can really help build a strong foundation.
Make a list of the things that you want in a partner and be that list.
The best way to attract great people is to be a great person. If you want someone that is kind, caring, thoughtful, loyal, etc...then make sure that those are all attributes that you have as well.
It's a job, and you need to work hard at it every day. There are no sick days and no vacations.
While it is important to have your own interests, it's equally important to remember that you are together in sickness and in health, for better and for worse.  However, that doesn't mean you can't have a little break once and a while.
You can be right, or you can be happy. Choose wisely.
When my wife and I got engaged, we asked a good friend of ours who is a judge what his best piece of relationship advice was.  Having seen thousands of couples in court over the years, he shared with us the above information. It's the one bit of advice that we give to all of our friends who walk down the aisle.  I'm glad to see other folks are giving it as well.
Are there any gems that we missed or that should be added to our list? if so, let us know. Reach out and send us a message via our radio station app.
10 Excellent Dessert Spots You Need To Know About in Bozeman
Looking for a great place to get dessert in the Bozeman area? Here are some of the best options that the area has to offer.
KEEP READING: Here are the most popular baby names in every state
Using March 2019 data from the
Social Security Administration
,
Stacker
compiled a list of the most popular names in each of the 50 states and Washington D.C., according to their 2018 SSA rankings. The top five boy names and top five girl names are listed for each state, as well as the number of babies born in 2018 with that name. Historically common names like Michael only made the top five in three states, while the less common name Harper ranks in the top five for 22 states.
Curious what names are trending in your home state? Keep reading to see if your name made the top five -- or to find inspiration for naming your baby.
Here's 8 States That Have Longer And Harsher Winters Than Montana
Winter can be brutal here in Montana with lots of wind, snow, and temperatures well below zero. In fact, that alone should be a word of warning for those thinking of moving here from warmer climates.
A lot goes into being prepared to live in a state with rough winters and if you've never done it before, you certainly need to make sure that you are prepared. You need to make sure you have the right tires, vehicle, and winter clothing. Plus, I would highly suggest you learn how to drive in winter conditions before moving to a state that celebrates winter 6 months out of the year.
And while winters can be very rough here in Montana, we don't even crack the Top 5 for States With The Most Brutal Winters.
More From Cat Country 102.9