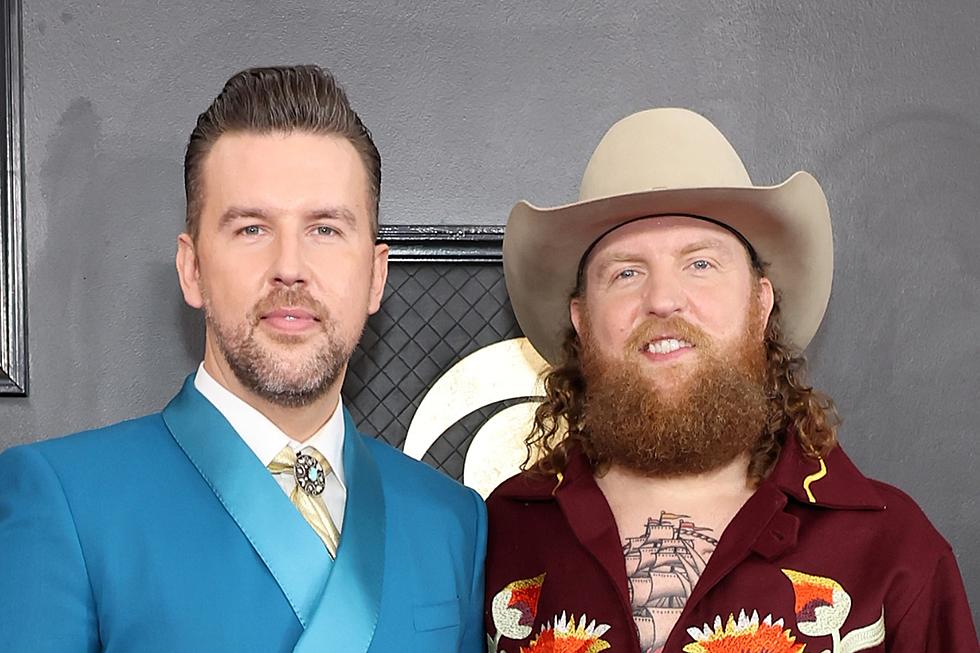 Brothers Osborne's Fiery 'Might as Well Be Me' Uplifts Courageous Changemakers [Listen]
Amy Sussman, Getty Images
Multi-award-winning country duo Brothers Osborne are back with three brand-new songs. Out now, the three-pack Nobody's Nobody Sampler includes the title track, tender "Rollercoaster (Forever and a Day)," and the electrifying "Might As Well Be Me."
"Might As Well Be Me" is a scorching, hard-hitting anthem that celebrates positive changemakers and those willing to go against the grain to do what's good, right and sometimes, never done before. John and TJ Osborne wrote the song alongside Corey Crowder and Julian Bunetta.
"Somebody gotta shake things up / Somebody gotta shut things down / Somebody gotta strike a match / Break the ice and buy the first round / Somebody gotta go all night / Somebody gotta dig down deep / Mean what they say / Say what they mean / Yeah, the way I see / Might as well be me / Might as well be me," the brothers declare with their rich, signature baritone.
Sonically, "Might As Well Be Me" features everything longtime fans love about Brothers Osborne: a live-show-ready sound complete with rollicking drumbeats and electrifying basslines, with the latter instrument having a soaring solo run in the bridge.
Also included in the Nobody's Nobody Sampler is the Brothers Osborne's hit-ready title track, a timely tune that spotlights the shared experience we have as one human race. "Sun goes up / Sun goes down / Takes all kinds of kinds / To make this world go 'round / Everybody's somebody, someone / A sinner, saint, or son of a gun / Nobody's nobody," goes its chorus. "Nobody's Nobody" will serve as the EMI Nashville duo's new single at country radio, with a fourth full-length album in the works.
Of the forthcoming project, John shares on Instagram, "As musicians, we're constantly evolving and pushing ourselves to new heights. With our fourth album, we've teamed up with a new producer, Mike Elizondo, and embraced his approach to our sound and story. Our expectations were already high and he absolutely shattered them. It's exciting to see where this journey will take us and we can't wait to share this sound with everyone. Life and art are about growth and taking risks, and we're ready to take on the challenge."
Brothers Osborne's latest studio album is 2020's Skeletons, which received the deluxe treatment in 2022. Most recently, the pair appeared on the Rolling Stones' tribute album, Stoned Cold Country, on a cover of "It's Only Rock 'N' Roll (But I Like It)" with The War and Treaty.
The Best Country Singer From Every State
Some states, like Oklahoma and Texas, are loaded with famous country singers. Others, like Nevada and Maine, are still looking for a real breakthrough artist. See the best and most successful country music artist from all 50 states, starting with
Hank Williams
and Alabama.
More From Cat Country 102.9