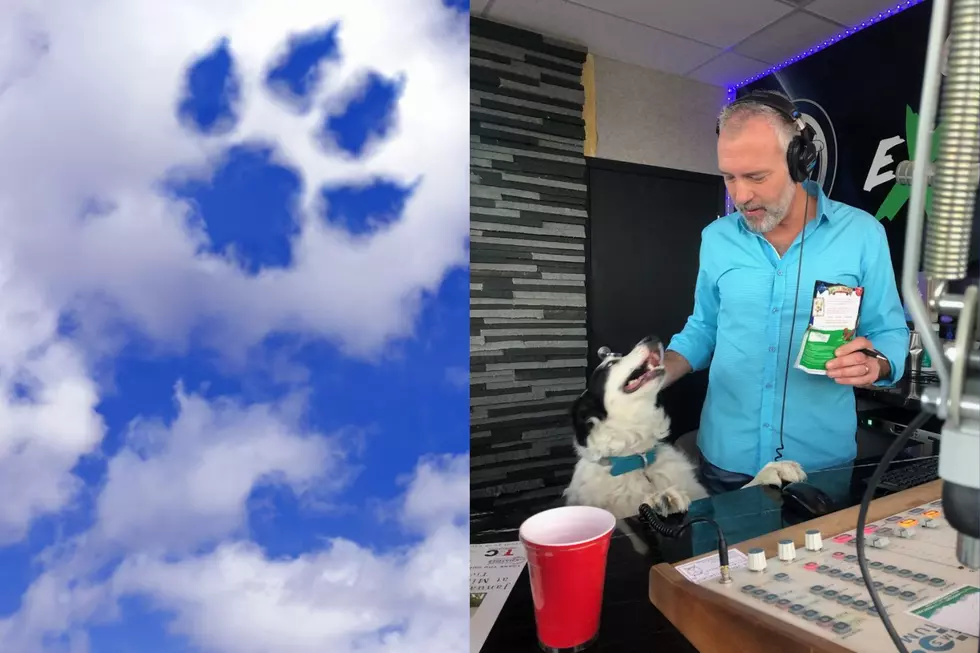 Kalua the Border Collie Mix is Ready for a Family to Love Him Furever
Credit: Canva
Everyone, meet Kalua!
Our Wet Nose Wednesday Pet this week. Kalua is a three-year-old border collie mix and has a great personality. He is full of big smiles and loves butt-rubs.  
His smile stole the hearts of The Breakfast Flakes and the Morning Mix.
Maybe we can convince Paul to take home this wonderful pup.
Kalua is extremely soft and lovely to cuddle with.  
 We don't much about Kalua, but we do know he was a stray dog.
 We don't much about Kalua, but we do know he was a stray dog.
This dog is very intelligent and he will enjoy a home with another play-mate. He does well with kids, as long as they respect his space.  
 Kalua has tons of energy and would love daily walks. He likes toys and belly rubs, like any other good ol' dog. Kalua knows the commands "sit" and "stay." With some training, he could be the best companion for any loving home. If you'd like more information about Kalua contact Yellowstone Valley Animal Shelter and set up a time to meet this good boy.  
More about YVAS
Yellowstone Valley Animal Shelter has been around the Billings Community since 2007 and became the official city companion for sheltering animals in 2009. Since the creation of YVAS, they have become the largest animal shelter in Montana, with over 5,000 animals coming through their doors each year. 
 Right now, YVAS is more than just a shelter. They work toward reuniting lost pets with their owners, provide adoption services, offer foster care for pets, and go out of their way to volunteer in the community. 
Wet Nose Wednesday is sponsored by Shipton's Big R. Get all your pet needs at Shipton's. They have everything from food, treats, bones, and so much more for all your animals.  Click here to check them out! 
RANKED: Here Are the 63 Smartest Dog Breeds
Does your loyal pup's breed make the list? Read on to see if you'll be bragging to the neighbors about your dog's intellectual prowess the next time you take your fur baby out for a walk. Don't worry: Even if your dog's breed doesn't land on the list, that doesn't mean he's not a good boy--some traits simply can't be measured.
More From Cat Country 102.9