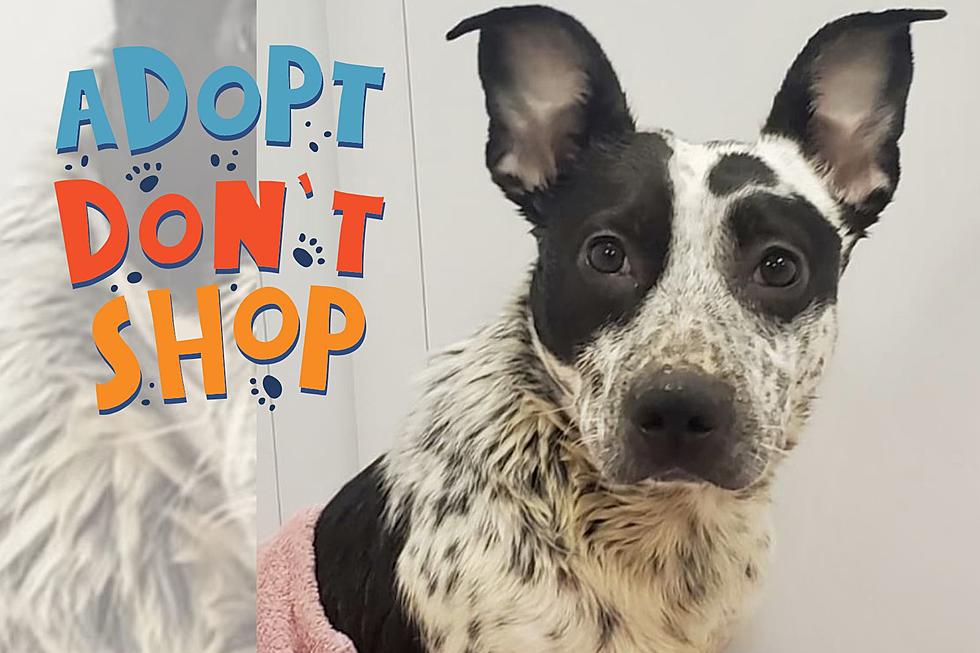 This Shy Pup is Billings' Featured Adoptable Pet of the Week
Courtesy Tiffany Smith, YVAS/Canva
According to Best Friends Animal Society, 152 dogs and cats in animal shelters in Montana were euthanized in 2022. The organization is working hard to get those numbers down to zero. Their local partners are Yellowstone Valley Animal Shelter and the Rimrock Humane Society.
Montanans adopt a lot of pets.
Nationwide, the number of dogs and cats in shelters is staggering. ASPCA estimates over 3 million cats and 3 million dogs are in shelters. Almost a million of those are put down annually. The good news? Montana is great at doing our part to help. NBC Montana reported that the Treasure State ranks 8th nationwide for adopting homeless pets (per capita, 2020 data). 
Meet Patrish, this week's Wet Nose Wednesday Featured Pet.
This sweetheart is a seven-month-old female Heeler Mix. She weighs 32 pounds and is looking for someone to give her the love she deserves. According to Tiffany Smith of Yellowstone Valley Animal Shelter, Patrish is on the shy side. She came from a very sad hoarding situation and may need a little patience as she warms up to new people and experiences. She reportedly gets along well with other dogs and would likely do well with another four-legged friend to show her the ropes in her new home.
Smart, with lots of energy.
Heelers are cattle dogs and love to stay active and be challenged. DailyPaws.com describes the breed,
Loyal but independent, the affectionate Australian cattle dog, also known as the blue heeler, is a great match for anyone who shares his intelligence, high energy, attention to detail, and activity level. Learn more about this exceptional herding dog.
Will you be the human to take gentle, loving, Patrish home? Check out her bio (and browse other adoptable pets at YVAS) HERE.
LOOK: Most dangerous states to drive in
More From Cat Country 102.9