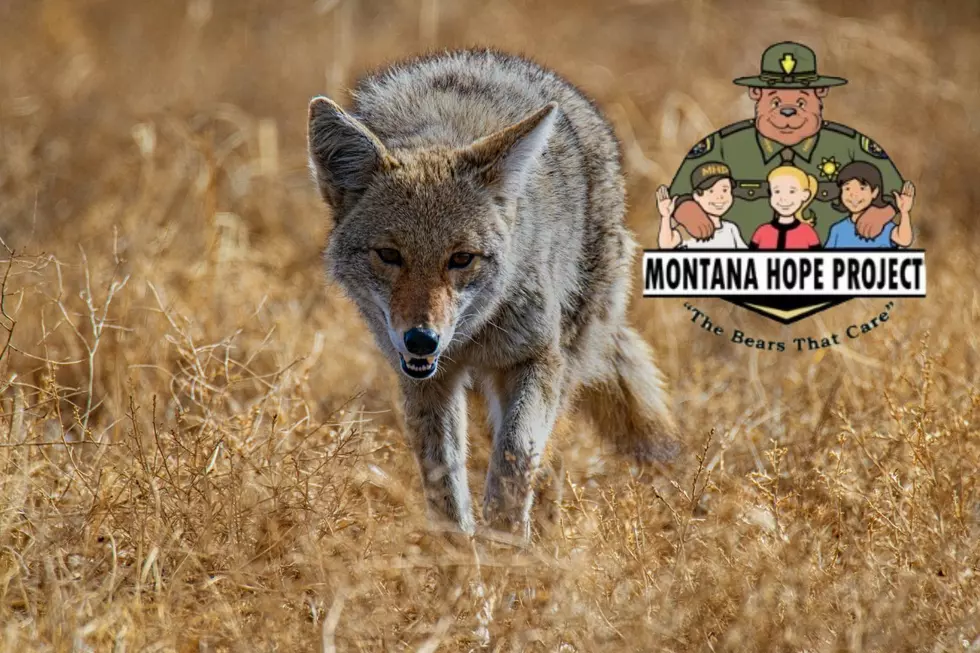 Upcoming Coyote Hunt Raising Funds for Beloved Montana Non Profit
Photo by mana5280 on Unsplash/Montana Hope Project
There are countless non-profits in Montana, all of which help literally thousands of residents cope with various challenges. From programs like the Community Diaper Bank (which provided a mind-blowing 300,000 free diapers in the Billings area in 2022) to services for seniors like the Adult Resource Alliance of Yellowstone County, it seems like there is an organization for almost every need.
The Montana Hope Project is one of my absolute favorite charities based in Big Sky Country (read on to see the awesome stuff they do for Montana kids) and one sportsman's group is hosting a unique fundraiser for the non-profit, coming up in February.
How do you say coyote?
Most Montanans seem to pronounce the wild canine's name with two syllables, like "kye-YOTE" not with three syllables "ky-yote-ee". Regardless, the creature is typically considered a varmint to farmers and ranchers. Native to Montana and North America, the coyote is found throughout the state. Montana Fish, Wildlife, and Parks classify coyotes as predators and there is no bag limit (and minimal restrictions) on hunting them in Montana.
The Montana Hunt Life Coyote Derby is February 17 - 19.
Now in its third year, the Montana Hunt Life Coyote Derby is the brainchild of organizers Blaze Johnson and Tyler Clark, who stopped by our studios this week to talk about the event. Listen to the full interview below. The coyote derby kicks off on Friday evening, February 17th with sign-ins at the Blue Cat Bar in Huntley. 2 - 3 person teams then return to the Blue Cat on Sunday, 2/19 NO LATER THAN 1 PM to see who wins. Cash payouts for winners will be significant and all proceeds benefit the Montana Hope Project. There are some fairly strict rules and guidelines for the event which you can READ HERE.
About the Montana Hope Project
The Montana Hope Project "The Bears that Care" began in 1984 when a few members of the Montana Highway Patrol reached out to a kid with a life-threatening illness, rented a van, and took the child on a trip to Glacier National Park. Now, almost four decades later, the organization has given trips and experiences to literally hundreds of Montana kids (and their families) to places like Disneyworld, Hawaii, pro sporting games, etc. It's a fantastic organization. I would encourage any potential benefactors to strongly consider adding this group to your list of charitable giving.
LOOK: These Are the 50 biggest retailers in America
More From Cat Country 102.9