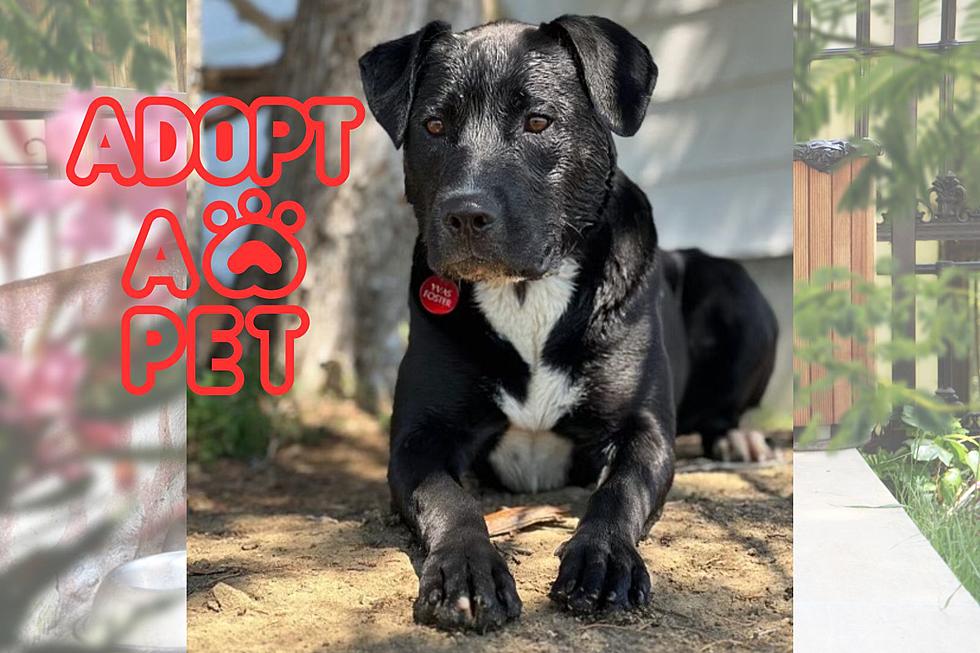 Energetic Pup 'Ben Salami' is Billings' Featured Adoptable Pet
Credit: Yellowstone Valley Animal Shelter, Tiffany Smith/Canva
Summer is flying by and if you'd like to introduce a new pet to your household before things get crazy for back-to-school, now could be a good time. Yellowstone Valley Animal Shelter has been extremely busy lately, with more cats and dogs than they know what to do with.
This week's installment of Wet Nose Wednesday features a handsome pup they've named Ben Salami. Which I think is hilarious. Some of the names they come up with are pretty clever, considering they give names to hundreds of pets each year. Anyway, Ben Salami is looking for his forever home and the human(s) that will love him to pieces.
Some dogs are more challenging when re-homing.
Ben has been a bit of a challenge, says Tiffany Smith, Development Director at Yellowstone Valley Animal Shelter. Sadly, he's been adopted and returned a couple of times. He's a one-year-old Pitbull mix with lots of energy. He'd probably do best in an active home with someone willing and able to invest some time and attention. Find out more and read his bio HERE.  Please note... Ben is currently in foster, so you'll need to make arrangements to meet him. YVAS advises,
**This dog is in a foster home, if you are interested in adopting, please reach out to his foster Mandy 406-690-9395 to set up a time to meet him. After that, you would finish the adoption paperwork at the shelter. **
Be a part of the 2023 Critter Calendar!
This sounds like a lot of fun. YVAS is now accepting entries for their 2024 calendar, a fundraiser for the shelter. The first-ever calendar and pet photo contest costs $10 to enter and photo submitters are encouraged to collect online votes (for $1 each). You can find full details and sign up HERE.
4 Reasons to Think Twice About Drinking from a Garden Hose
Growing up, none of us thought twice about drinking from a garden hose. The facts below strongly suggest we should've.
More From Cat Country 102.9