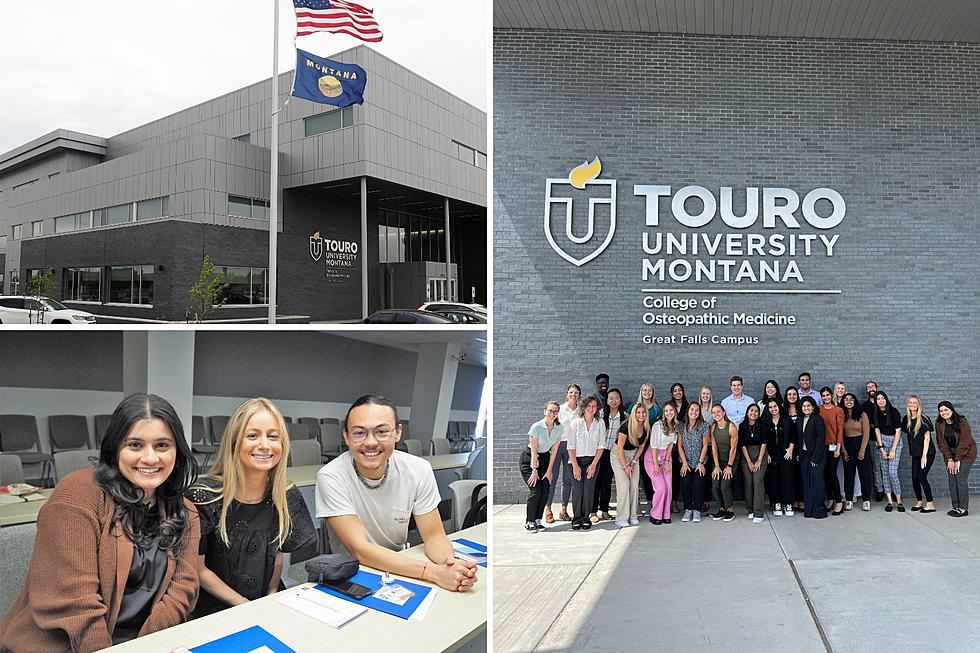 Great Falls Lands New Medical College, White Coat Ceremony Monday
Credit Touro University
Exciting news for Great Falls, Montana as the Electric City has now landed their own medical school- Touro University's College of Osteopathic Medicine.
The 100,00 square foot facility is co-located with Benefis hospital in Great Falls and can eventually hold 500 students. According to a fact sheet provided by Touro University, the building will feature "state-of-the-art labs, a simulation lab and a kosher cafeteria will host up to 125 students and 60 faculty in its inaugural year and up to 500 medical students at full capacity."
We spoke with Dr. Alan Kadish, President of Touro University, before the white coat ceremony Monday morning.
Dr. Kadish: Our plan had always been to educate doctors, particularly in places where there's a shortage of physicians, which there is in rural Montana, certainly...and with the collaboration of Benefis and a lot of other great people in Great Falls, including the mayor's office and the Great Falls Development Authority, we were lucky to be able to have the medical school open officially today.
Dr. Kadish says students began orientation last week. The white coat ceremony is an important and symbolic ceremony where the students get a white coat "and get introduced to the fact that people are going to be depending on them in healthcare."
What distinguishes a college of osteopathic medicine? Check out the full audio of our chat with Dr. Kadish below in the 2nd half of the podcast:
Approximately 19,000 students are currently enrolled at Touro University's various schools and divisions, which encompass 37 campuses and locations in New York, California, Illinois, Montana, Nevada, New Mexico, Berlin, Jerusalem and Moscow.
Goosebumps and other bodily reactions, explained
More From Cat Country 102.9