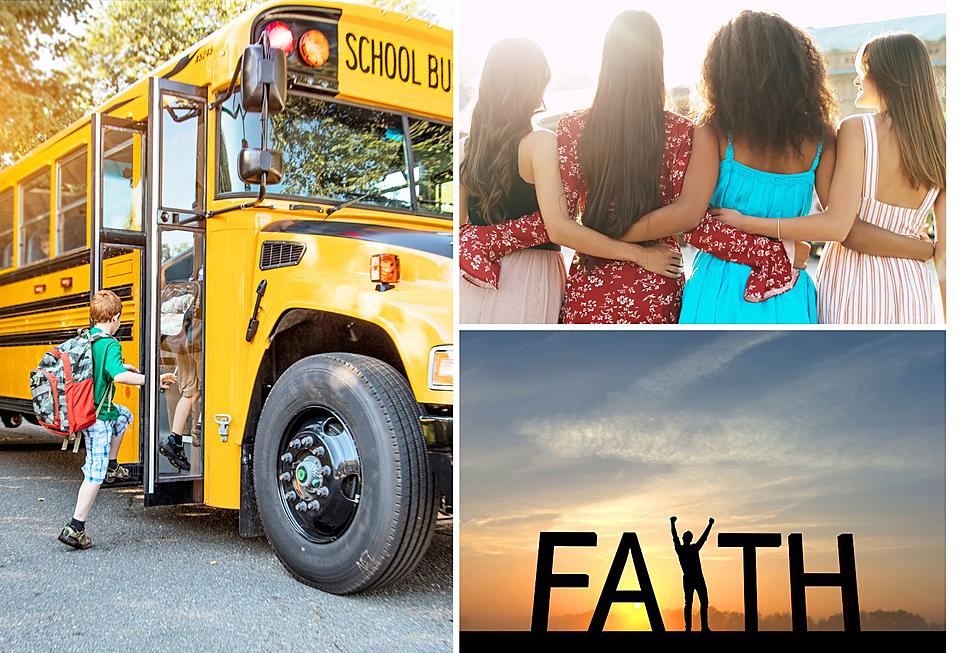 Is Faith a Disqualifier for School Board Candidates in Montana?
Credit Canva
When someone like Mark Wilson gives you advice, you should probably listen. Mark has served in local radio in Montana for over 35 years. He knows his audience.
Last week, I asked Mark if he noticed how all of these people started jumping on the Cat Country Facebook page in Billings and attacking two women who are stepping up to run for the local school board. Oh yeah, he spotted it. You could tell that a bunch of people tied to some special interest group, and people not even from Billings were now piling on and attacking these two Billings women.
"You should definitely write a follow up article," Mark told me- after the online mob started attacking them. Mark has gotten to meet Brooke Wagner several times as he helped raise money for the pediatric intensive care unit during their "Call for Kids Radiothon."
In the article about Brooke Wagner and Andrea Nemitz, I mentioned a whole host of topics on why they were running, and what their qualifications for office are. Wagner specializes in music therapy where she helps kids struggling with life threatening conditions in a pediatric intensive care unit. Nemitz is a small business owner, and the wife of a railroader. They both have kids in our schools. They both have a list of issues they want to address in our schools.
You know what triggered the online special-interest fueled mob? The one line where I added that Brooke Wagner and Andrea Nemitz "are two women of faith who will look out for the best interests of your kids and your teachers."
Read More: Local Moms Step Up to Run for Billings School Board |
One commenter said this:
Last thing we need is Christian Zealots on the boards.
A guy from Missoula wrote:
How does "two women of faith" have anything to do with their qualifications?
Another commenter implied that you can't be a person of faith AND serve on the local school board:
Two subjects that should be separated
One woman who claims to be a librarian in the Billings Public Schools said:
Sounds like 2 women that are the opposite of public school supporters.
Because of their faith? So this person apparently works in our public schools and thinks it is okay to discriminate against people because of their faith?
Do these people really think that faith is a disqualifier for serving on a local school board here in Montana?
When one Billings woman commented that she would be voting against Wagner and Nemitz because they were endorsed by the group "Moms for Liberty," a public school teacher responded:
I respectfully disagree. I've attended a couple of their meetings to see what it was about. It's a group of caring moms who want the best for their kids. I can't say I agree with everything they discussed, but through every meeting they only had positive things to say about teachers. These candidates are backed by Moms for Liberty, but none of the candidates are actually part of the group. Also that group was not even formed at the time of covid, they just started in October 2022. There was a group of parents who did speak up during covid about masks, etc. I, personally, as a teacher, appreciated that. Trying to teach 7 year olds how to read with a mask on was quite the task & I'm still seeing the negative effects of that this year. Just my opinion, but I will definitely be voting for Brooke Wagner.

 
Why did I throw in the line about these two candidates being women of faith who will look out for your kids and your teachers best interests? To point out that they care. They want to serve their community. That matters after what our kids and our teachers were put through in the last 3 years in particular.
Here's the post and comments from the Cat Country Facebook page.

And here's the post and comments on the Newstalk KBUL Facebook page:

LOOK: 25 must-visit hidden gems from across the US
From secret gardens to underground caves,
Stacker
compiled a list of 25 must-visit hidden gems from across the United States using travel guides, news articles, and company websites.
More From Cat Country 102.9