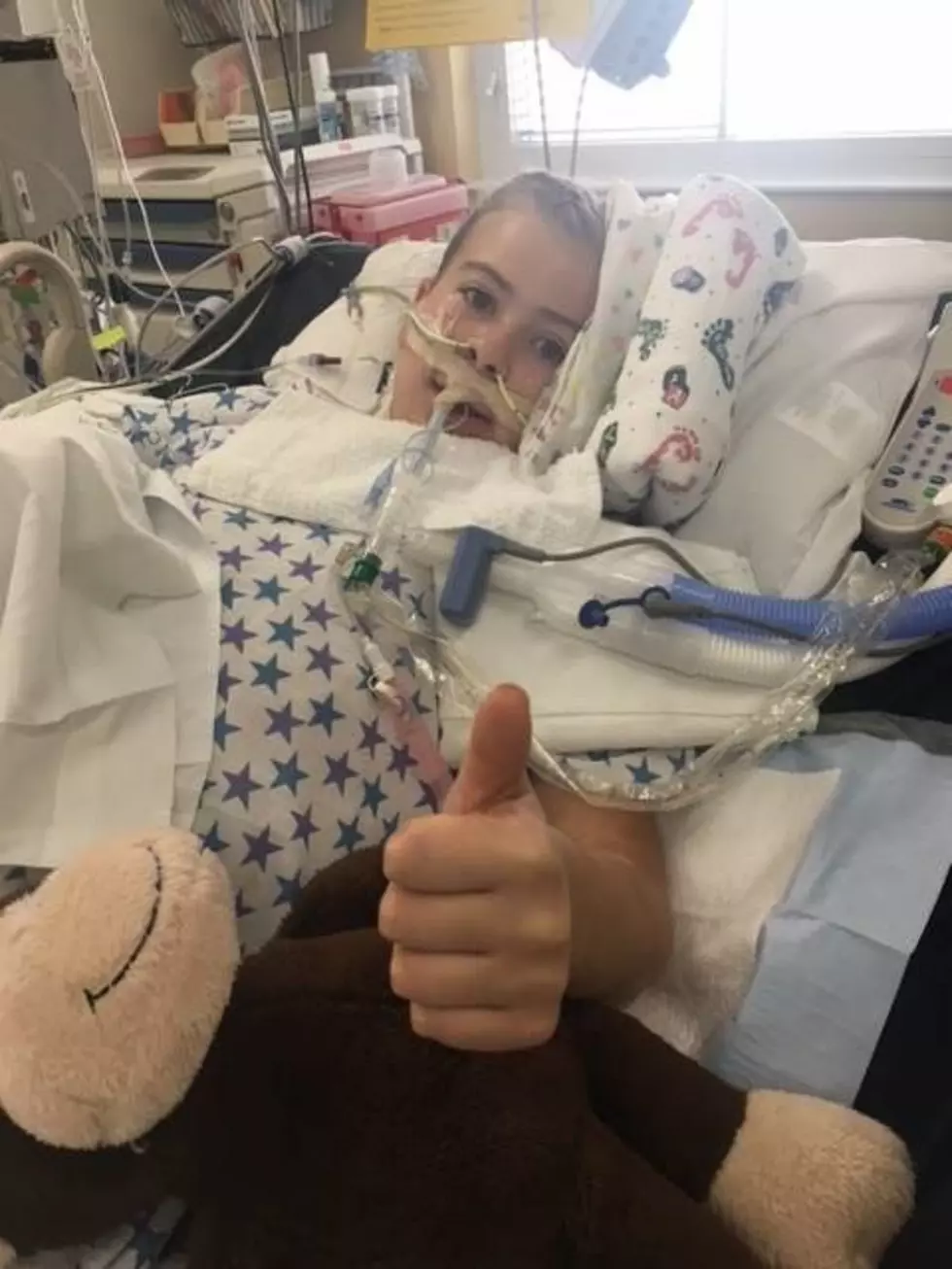 "Lift Up The Leisers" Benefit
Courtesy of Bryan Anderson
Sometimes in life bad things happen to good people. Unfortunately something bad happened to a Shepherd girl who was on a fun trek through the hills near Red Lodge.
On June 11, 10 year old Kamrey Leiser was involved in a rock slide and suffered severe injuries. She was diagnosed with a lacerated liver, multiple pelvis fractures and lacerations to both thighs. On June 20 a CT scan led to emergency surgery where doctors found that she had suffered severe internal damage. She was transferred to the Children's Hospital in Salt Lake City. Her abdomen was full of infection and that she would need multiple surgeries.
In late August, after 42 days in pediatric ICU and 24 days on the pediatric unit, Kamrey was able to return home. She was also able to start school with her friends. She has had to re-learn how to eat, talk, and walk. She continues with speech, occupational and physical therapies. Doctors expect Kamrey's recovery to take approximately a year.
A "Lift Up the Leisers" fundraising event has been put together to help the Leiser family offset some of the expense incurred during Kamrey's fight to survive and now during her recovery.
Join us Sunday, October 16, at 3 p.m. at the Vermilion Ranch where there will be a silent auction and various kids' activities and "Special" guests in attendance. Dinner will be provided by Cowboys restaurant with support of Yellowstone County Barbecue Co.
Following dinner will be the live auction with items for sale including an autographed saddle from Trevor Brazille, a "Prairie Song" painting donated by Montana artist Kira Fercho, a golf package to Billings and surrounding area's best courses, a destination trip, a furniture piece donated by Brandon Roth at Rothschild Antiques and more.
There will also be live music from Bucky Beaver & the Ground Grippers.
RSVP by calling or texting Becky Anderson at 406-839-7438. The event is $10 for adults and $5 for kids. You can also contact Hot Rod Thompson for tickets or stop by Cowboys Restaurant in Huntley.
More From Cat Country 102.9