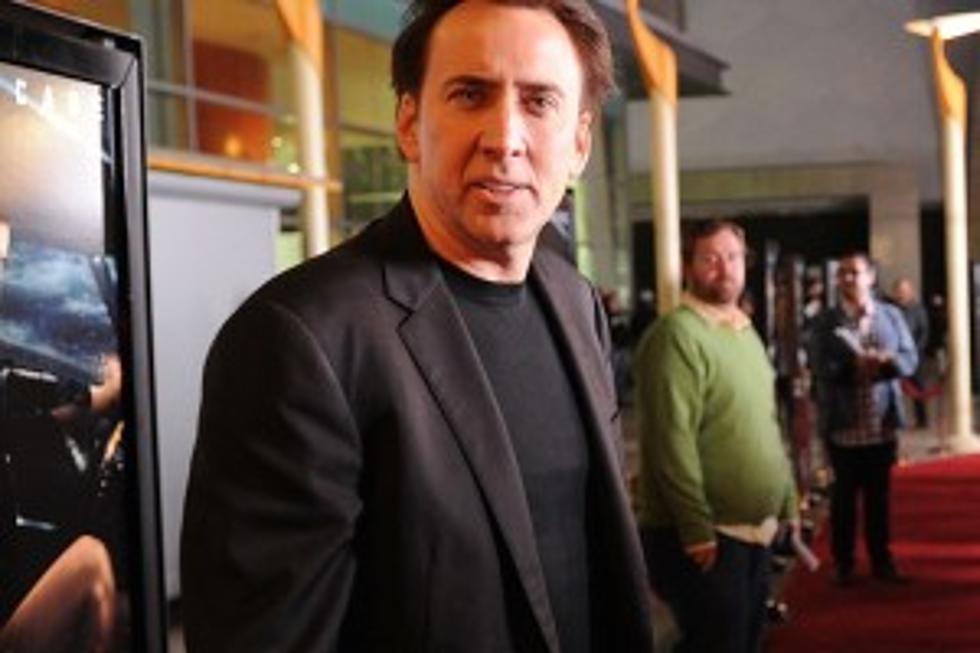 Nicolas Cage Arrested, Bailed Out by Dog the Bounty Hunter
Talk about a bizarre chain of events: Oscar-winning actor Nicolas Cage was arrested early Saturday morning in New Orleans on charges of public drunkenness, disturbing the peace and domestic abuse battery.
The arrest stemmed from an argument Cage had with his wife, Alice, about the location of the house they were renting.
According to a statement from the New Orleans Police Department, "Cage and his wife were standing in front of a residence that he insisted was the property the couple was renting. She disagreed, and Cage grabbed her by the upper arm and pulled her to what he believed was the correct address. There were no signs of injury on his wife's arm."
"The actor then began striking vehicles and later attempted to get into a taxi," the statement continued (via E! Online). "At that point, an officer who had been flagged down by onlookers drove up on the couple, immediately observed that Cage was heavily intoxicated and ordered him out of the cab, which prompted Cage to start yelling. The officers subsequently took Cage to Central Lock-up."
Bail was set at $11,000, which was subsequently posted by none other than Duane Chapman, aka TV's Dog the Bounty Hunter. (We can't make this stuff up.)
"Media from around the world have been requesting interviews with me today after reports surfaced about my posting a bond for actor Nicolas Cage in New Orleans," Chapman said Sunday in a statement.
"I am a truly dedicated fan of Mr. Cage and will not be granting any interviews about my client as I wish to respect his privacy. I performed my duties as a bail bondsman and not in connection with our show. This is what I do for a living. There are two sides of my job: I release my clients after they have been arrested; and pick them up if they don't show up in court. I do not believe the latter will be the case for Mr. Cage."
Cage is reportedly in New Orleans to film a new movie. He's tentatively scheduled to appear in court on May 31.
More From Cat Country 102.9