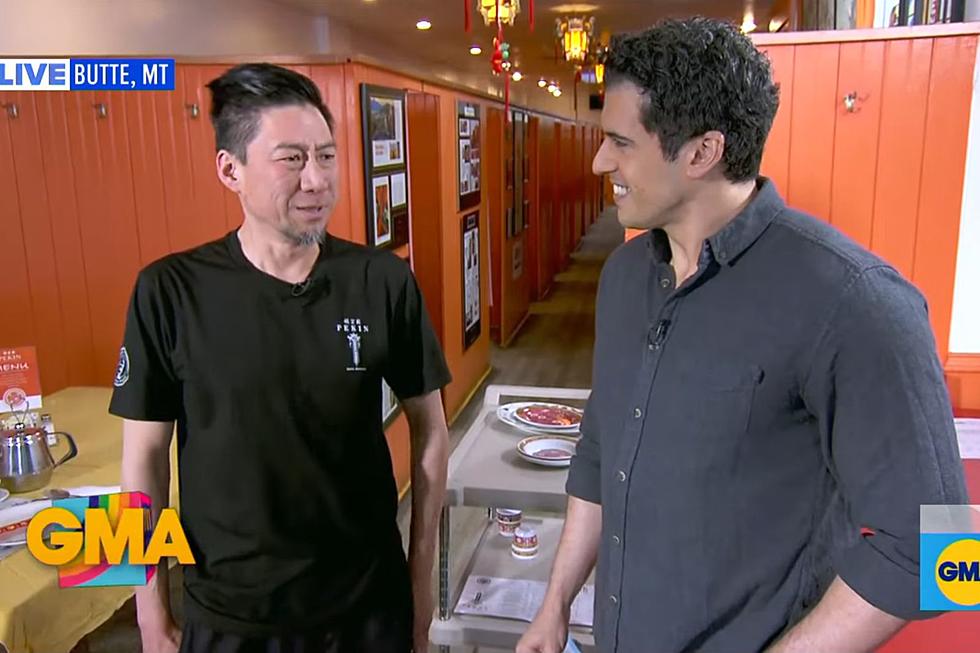 Butte Chinese Restaurant Surprised With $40,000 Grant From GMA
Credit: GMA on YouTube
Yesterday, in humble Butte, Montana... owner of Pekin Noodle Parlor, Jerry Tam, was surprised by the live morning television show Good Morning America with a $40,000 grant to bolster his hometown business.
What is Pekin Noodle Parlor?
Pekin Noodle Parlor is the longest-running, family-owned Chinese restaurant in the entire United States. Last year, Good Morning America visited Butte to try out the restaurant and learn more about its long-standing history.
Originally during the boom of Butte, Jerry Tam claimed there were at least a dozen Chinese restaurants in Butte... and now his restaurant is the last one still standing.
It's worth a watch to learn more about the history of the Pekin, click below to view the video from GMA.
A BIG Surprise!
Yesterday, Good Morning America showed up in Butte, with the help of a local television station tricking Jerry Tam into thinking they were simply doing a local interview, for their Up In Your Business segment to highlight small businesses across the United States.
They start off in the attached casino and walk in to surprise Jerry Tam LIVE across America on Good Morning America.
After surprising Tam, they go through a video feature about the Tam family and the history of not only the Pekin Noodle Parlor but also the storied history of the gambling-infused past and many more adventures.
What are your thoughts? Have you visited the Pekin Noodle Parlor in Butte? Let us know in App Chat or on Facebook!
Hot Air Balloon Rides in Montana: What to Expect
A step by step guide of what to expect during your hot air balloon ride in Montana, including costs, locations, how long you fly, where you take off, and where you land. We've got all the info right here, so you can have more fun. If you thought Montana was pretty on the ground...
Best Groups for Montana Foraging and Mushroom Hunting
If you love gathering fresh and wild edibles, these are the best online resources to learn the basics or share your expertise. Foraging is a labor of love for special food, and it requires important knowledge along with lots of patience. Check these out!
More From Cat Country 102.9