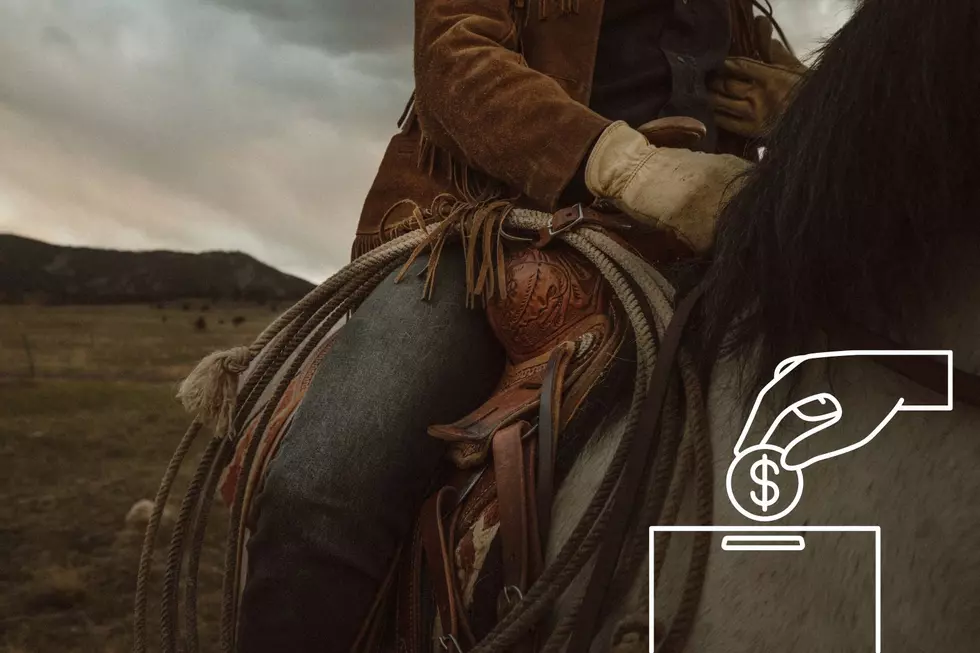 Ranchers Raise Money for Rare Disease in True Montana Style
Photo by Taylor Brandon on Unsplash, Canva
Farmers and ranchers in Big Sky Country are some of the first people to help out those in need. When wildfires threaten Montana, they're on the spot; frequently volunteering trucks and trailers to move livestock out of harm's way. They'll donate hay to neighbors in need. The farm and ranch community is always generous with local fundraisers too. Be it a donation of goods or services, or by being a top bidder at hometown fundraiser auctions.
Meet the Heaton family from Worden.
Paul and Laura Heaton's eight-year-old son Grant was diagnosed with Duchenne Muscular Dystrophy at age three. Our NewsTalk KBUL's Aaron Flint caught up with the family earlier this month. The genetic disease - that primarily affects young males - destroys all of the body's muscles. Little was known about the disease until the mid-1980s and much remains to be learned.
There is no cure and minimal treatments are available.
Those diagnosed have a short life expectancy. Most do not live beyond age twenty. The boys affected by this heartbreaking condition are typically wheelchair-bound around age ten or fifteen.
Calves to Cure DMD
The family is coping as well as one could expect. Three years ago they decided to raise money for research toward a cure and viable treatment for Duchenne disease.  So far they've raised over $60,000 with their annual cattle sale, Calves to Cure Duchenne Muscular Dystrophy. The sale is coming up on September 15 at the Billings Livestock Commission. If you're not interested in buying or selling cattle, there are other ways you can help.
Win 1 of 8 boxes of beef.
Go to the events landing page HERE and you'll find a link to purchase raffle tickets for a chance to win 1 of 8 boxes of local beef (about 50 lbs). Tickets are just a dollar , so be generous. Full details on how you can participate in the cattle sale can be found there too, or you can also simply make a donation in any denomination.
LOOK: The least obedient dog breeds
More From Cat Country 102.9