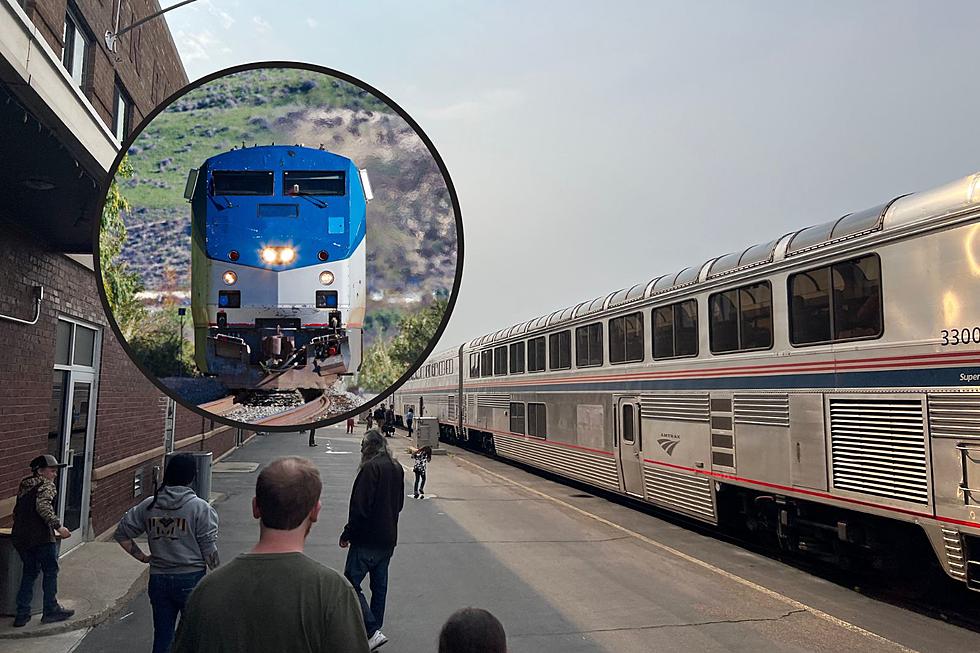 All Aboard! We Checked Out the Amtrak Train Station in Havre, Montana
Michael Foth, TSM. inset by Canva
Looking for affordable housing in Montana? Consider Havre. My daughter and my future son-in-law just bought a cute house in a friendly, established neighborhood for about $225K. The same home in Billings would cost a hundred grand more. Anyway, we road-tripped to the Hi-Line over the weekend to check out their new place and drop off some of her stuff and two dogs.
Check out the train station.
I've only been to Havre twice. If my kid didn't live there, we wouldn't have any reason to visit. It's not really on my way to anywhere else I ever travel in Montana and when we went last summer I ran out of time to go check out the Amtrak station. On this trip, our schedule worked out well and I had an opportunity to visit the passenger train's afternoon stop.
TSA? Ha!
My future brother-in-law Parker is a huge train buff and was a helpful tour guide. Before we drove down to the station, I asked him about parking fees, security issues, etc. He looked at me like I was crazy. "No, it's free parking, and you can just walk right up to the train." What? I was expecting something more like the picture below. My preconceptions were WAY off.
Not a single turnstile in sight.
It felt like a trip back in time.
The only "trains" I've ridden on were urban public transportation trams in places like Salt Lake and Las Vegas and now I really want to take a trip on a train. From Billings, we can catch an inexpensive Cape Air flight to Havre, and then simply hop on the train.
Pick your direction.
Would you go west to Portland or Seattle, crossing the Continental Divide in the process? Or would you head back east for a weekend in Chicago or Minneapolis? Maybe catch a Vikings game and sleep on the train the entire way home. Train travel sounds more awesome every time I think about it.
Plenty of railroad history along the Hi-Line of Montana.
Havre is 100% a train town, one of many small, rural communities that dot the train's path across northern Montana. There are twelve stops along the Empire Builders route through the Treasure State... you can practically see Canada along much of its route. Find out more about the only passenger rail service serving Montana HERE.
We interviewed a passenger named Christopher Miser, who was traveling with family from Nebraska to the West Coast. He and his son had stepped off the train for its 20-minute stop in Havre to stretch their legs and look around. Take a listen to why they love train travel.
LOOK: Here are the states where you are most likely to hit an animal
Hitting an animal while driving is a frightening experience, and this list ranks all 50 states in order of the likelihood of such incidents happening, in addition to providing tips on how to avoid them.
More From Cat Country 102.9