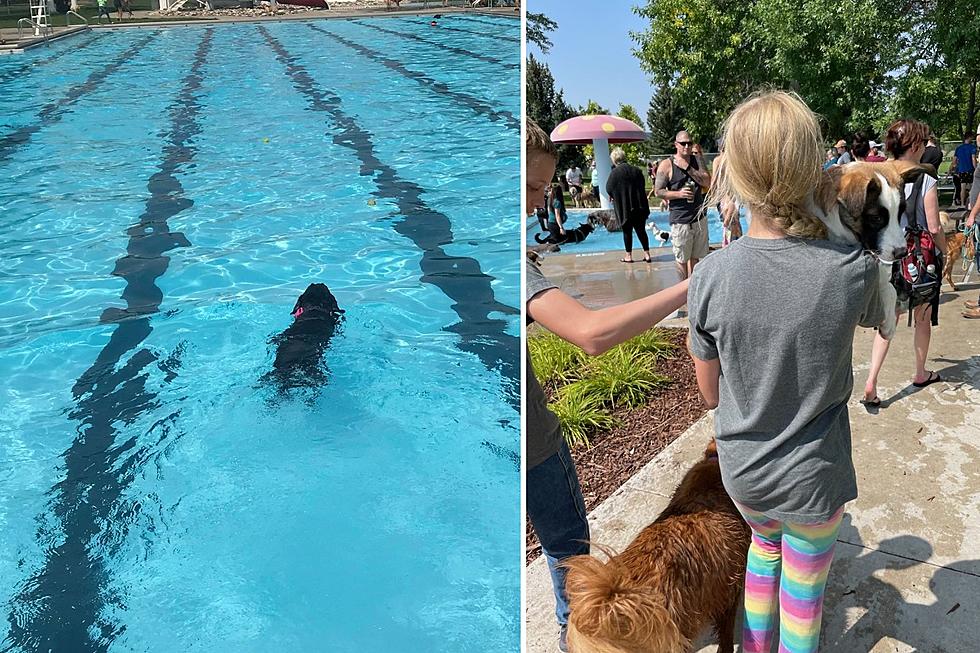 Billings Dogs are Ready for a Swim at Rose Park Pool on Sunday (8/20)
Credit: Maddy Ouellette, used with permission/Jaci Bjorne, TSM
It's the dog days of summer.
The term "dog days of summer" has its origins in ancient Greek and Roman astronomy. It refers to the period when the star Sirius, also known as the Dog Star, rises and sets with the sun. Sirius is the brightest star in the constellation Canis Major (Big Dog), and the ancient Greeks and Romans believed that its close alignment with the sun during this time contributed to the hottest and most oppressive days of summer.
We've been feeling that heat the last couple of weeks and many Billings families have sought relief from the 100-degree heat at our local pools and splash parks. Some of these have already begun closing for the season, and the pool at Rose Park's final day for humans is Saturday.  Dogs, however, are in for a fun pool day on Sunday, August 20. Admission is $4 per dog. 
Dog Day at Rose Park
It's an annual tradition and marks the unofficial end of summer. From noon to 3 pm, bring your well-behaved dogs to Rose Park for a fun afternoon of splashing, swimming, fetching tennis balls (all for dogs - humans are not permitted to swim), and meeting other fun dogs and their owners. Yellowstone Valley Animal Shelter will be there for the festivities, as well as the Altana Ice Cream Bus.
Don't have a dog? Now is a great time to adopt. Check out our Wet Nose Wednesday featured pet 'Ty' HERE. He's one of the calmest dogs we've ever had on the show and is looking for his forever home.
TV Journalist Diane Sawyer is Selling her Mile-Long Massachusetts Estate on Martha's Vineyard