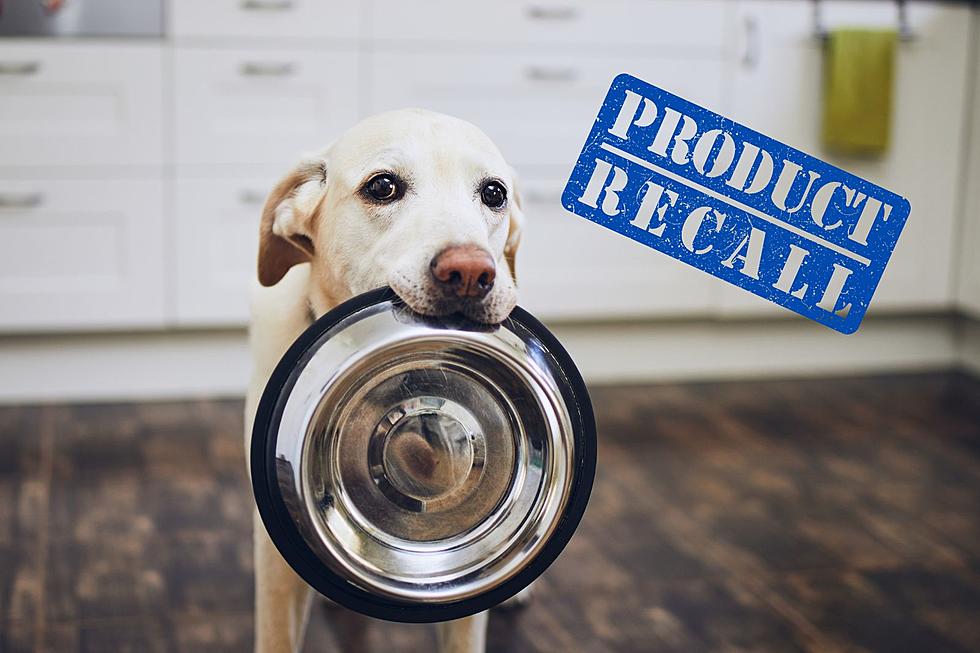 Popular Dog Food Sold in Montana Recalled for Salmonella Risk
Canva
Victor Hi-Pro Plus dog food has been recalled, according to a September 4 report from the Food and Drug Administration. The dog food is sold at various retailers in Montana, including Shipton's Big R and Tractor Supply Co stores. The exact label is Victor Super Premium Dog Food, Hi-Pro Plus. 
Only the five-pound bags are recalled, with product lot code 1000016385 and Best By Date 4/30/2024. The dog food was recalled after one test sample was found to be contaminated with Salmonella. The lot contained 644 cases of the product that is readily available at various pet supply stores around the US. A picture of the recalled product is shown below.
What to do if you have a bad bag.
Thankfully, most dogs have a strong defense system against Salmonella and they typically won't get seriously ill. The University of Georgia College of Veterinary Medicine notes,
Fewer than 10% of infected dogs and cats die during the acute phase of Salmonella infection. Clinical signs are more often than not associated with stress. Stress may also increase shedding of Salmonella in healthy companion animals.
The bigger concern is...
It's more about you.
The bigger risk of a Salmonella-tainted bag of dog food is that a human will get sick from touching the contaminated dog food, dog bowls, or dog feces. The FDA wrote,
Do not feed the recalled product to pets or any other animals. Destroy the food in a way that children, pets and wildlife cannot access. Wash and sanitize pet food bowls, cups and storage containers. Always ensure you wash and sanitize your hands after handling recalled food or any utensils that come in contact with recalled food.
Read the full recall details HERE.
LOOK: Longest-living dog breeds
More From Cat Country 102.9