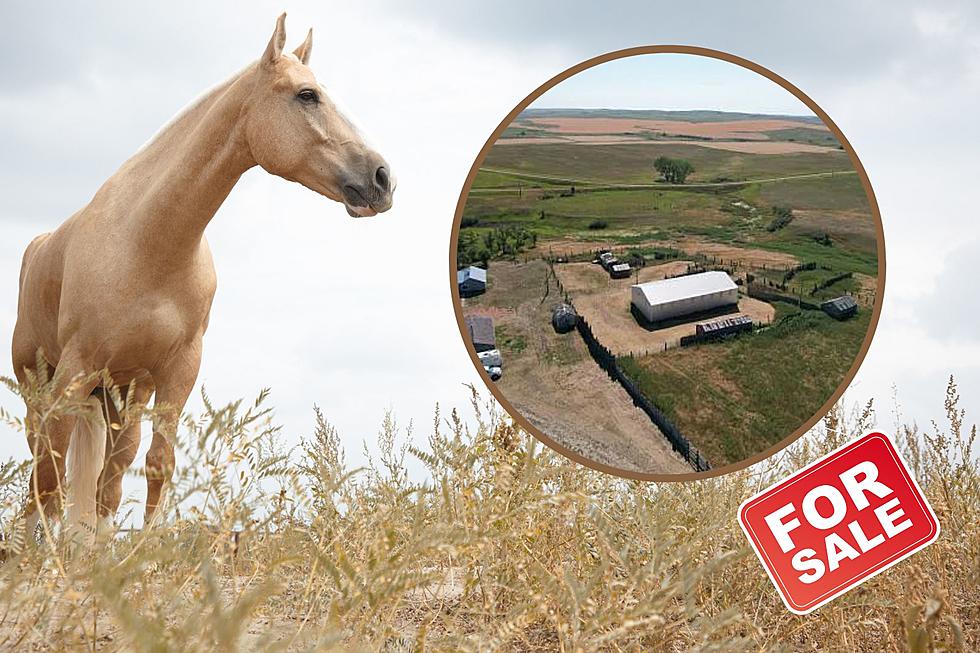 Peace and Quiet for Miles. 1910 Montana Homestead for Just $208K?
Canva/Zillow. Listed by United Country Montana Dakota Real Estate
Finding a 40-acre homestead in Montana is a dream for many, but with the rapidly rising cost of homes and land, it's tough to find that little slice of Big Sky that doesn't cost a fortune. Especially if you're looking for something within a half hour to 45 minutes from a major city.
If you're willing to live in the wide open spaces of the Treasure State, bargains still exist. This quaint property near Poplar, MT is a little on the rustic side, but a 4-bedroom home with outbuildings on forty acres for just $208,000 made us want to take a look.
Imagine homesteading here in the early 1900s.
Roosevelt County was founded in 1919 and named after Teddy Roosevelt (who died shortly before the county was founded).
Four bedrooms, 1 bath.
The original farmhouse was built in 1910 with an addition built in 1960. More recent updates include a steel roof and siding. It looks like the bedroom carpet might be left over from the 60s, but new flooring is a relatively inexpensive update a buyer would probably do right away.
The mighty Missouri is just a few miles away.
The home is located just south of the Missouri River, bordering world-class hunting and fishing in the Missouri Breaks.
Hours from the nearest Taco Bell.
You'll probably spend a lot of time in the kitchen, as Taco Bell is a long drive from the property. The nearest Costco is at least four hours away too, so plan your shopping trips accordingly.
Cozy living room for those long Montana winters.
When the winter winds come howling through northeast Montana, you'll want to kick up the thermostat on the propane-fueled furnace.
Plenty of peace and quiet.
The occasional neighbor might rumble by on the gravel road to the property, but that's about it when it comes to traffic.
Store your canned goods and vegetables in the basement.
Okay, we'll admit the basement looks a little creepy. The home is described as a fixer-upper, being sold "as is."
A handful of random outbuildings dot the property.
We wonder what kind of stories this property could tell if it could talk.
A big machine shed/shop for your toys.
This old homestead is about an hour from Fort Peck, which means you'll probably want to get a boat and a side-by-side if you move here. The shop offers plenty of storage.
Horses, check.
Living in this part of Montana may not be for everyone.
The nearest major hospital is hours away. You're closer to Canada than you are to an interstate highway. There are not many fancy restaurants nearby, and you won't be able to stop by Scheels whenever you feel like it. However, if you'd like to get away from it all it might be right up your alley. It's listed by Jennifer Jones of United Country Montana Dakota Real Estate with a current price of $208,000. See it on Zillow HERE. 
More From Cat Country 102.9