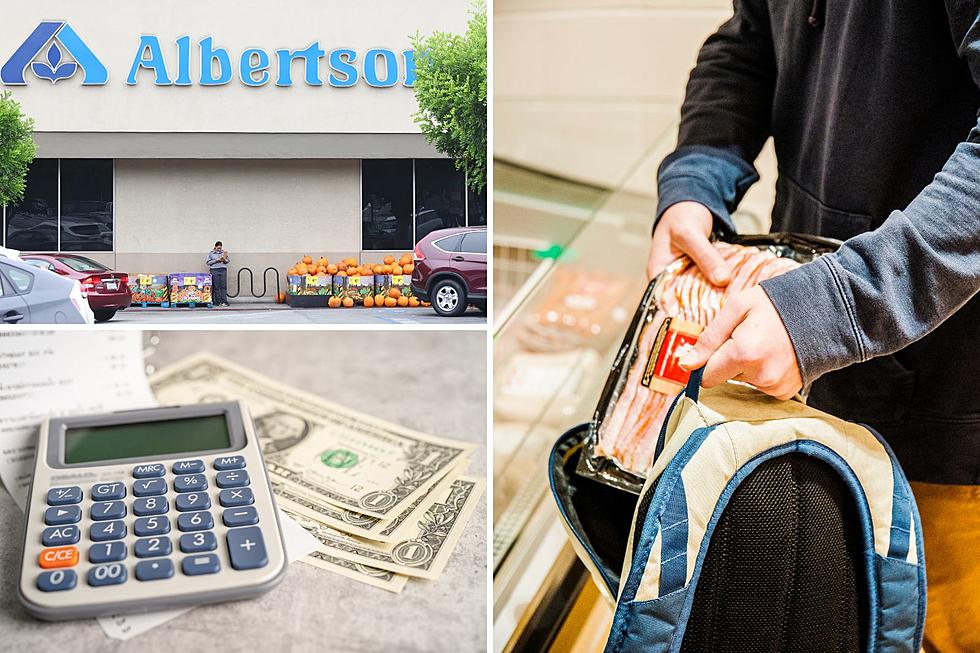 Albertsons Grocery Stores Not Stopping Shoplifters in Montana?
Credit Getty Images/Canva
I host a LIVE radio show that takes phone calls from folks all across Montana. Anyone can call in. You never know what the callers are gonna talk about. One minute it's Joe Biden, the next minute it's about shoplifting in Billings, Montana.
Earlier this week I had a few callers who said LIVE on the air that the Albertsons grocery stores in Billings were not stopping shoplifters, and that employees are not allowed to stop them either. One caller from Worden says she heard of three employees who were fired after an attempt to stop a shoplifter.
After hosting a radio show for years, I've come to realize that our callers are almost always correct- or at least they've heard part of the story correct. Still, once an allegation is made over the air- it's my job to verify or at least offer an opportunity to the company or individual to respond or clarify. That being said, I wanted to reach out to the media relations folks at Albertsons to get the story from their perspective.
Here's the message I sent to Albertsons:
We've had a few callers say that Albertsons employees are not allowed to stop shoplifters. One said that Albertsons employees were fired recently for doing so. Any official word from Albertsons? Would someone want to join us on the radio?
Here's the response I received from Kathy Holland from Albertsons Public Relations:
Thank you for reaching out. The safety of our customers and our associates is our number one priority. Albertsons/Safeway policies strongly discourage associates from confronting anyone suspected of shoplifting, and only associates who have undergone de-escalation training should intervene to ensure the safety of other associates and customers. Like other local businesses, we are working to curtail escalating theft to ensure the well-being of our associates and foster a welcoming environment for our customers.
I also sent a follow up e-mail asking if any local workers were recently fired following an attempt to stop a shoplifter. I'll keep you posted if/as we get more info. Thanks to Kathy for the response.
FLASHBACK from 2022 in Great Falls, Montana:  
Most popular grocery stores in America
More From Cat Country 102.9