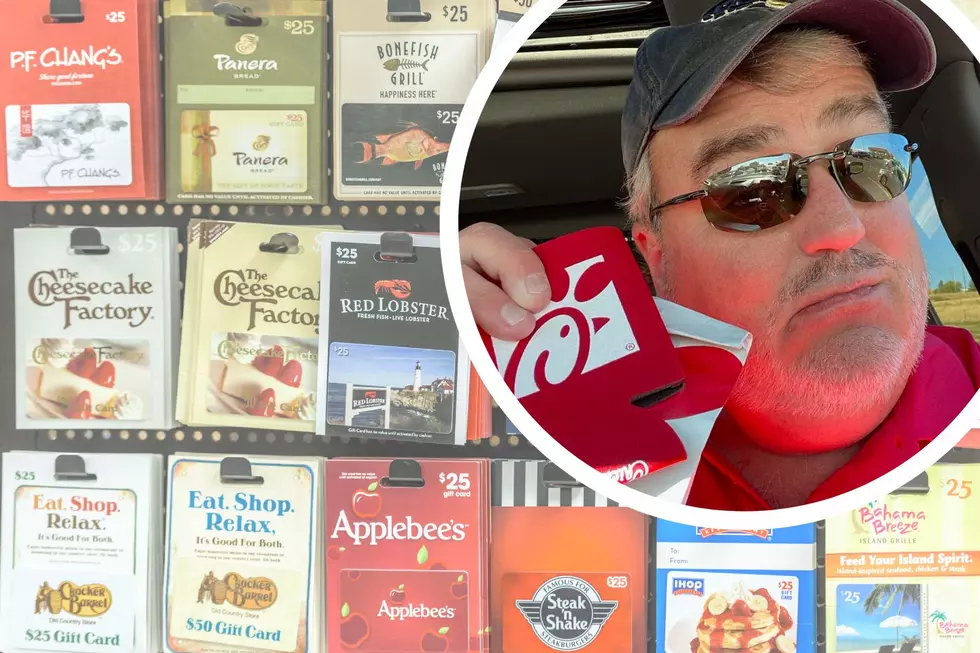 Remember to Use These Up In the New Year, Billings
Credit: Mark Wilson, TSM / Canva
As we start the new year it's time to reset. It's time to organize. And it's time to start using all of these danged gift cards.
I had quite a few in my junk drawer. And I've got a bunch that I put in my pickup recently. And it's time to start using them. It would change up my dining routine since I eat at four or five of the same places when I go out.
The cards from Taproom 406 were given to us for emceeing the spelling bee. The Burger Dive was also a great supporter every year. But they gave gift certificates instead.
I don't know where I got the Uberbrew card. But they also support the Optimist golf tournament every year. Each player gets a Vegas-quality poker chip that's good for one beer.
In this year's tournament I also won $250 in gas cards. Which is good since I'm not going to win anything the way that I golf.
I haven't eaten at Old Chicago in a very long time so I'll go there soon.
And the High Horse is one of my regular spots. I highly recommend the prime rib Philly.
So I'll put these with the other dozen or so in my pickup. And that will help me change my dining routine a little bit.
Next, I'll go through my other junk drawer and see if I've got any more of these danged things.
And then check my bulletin board to see what certificates that are pinned up there.
I'm cleaning the house.
You May Also Like: Mark's Tips for New Year's Resolutions
Top 22 Stories from The Breakfast Flakes in 2022
We're taking a look back at some of the most-read stories of the year from The Breakfast Flakes with Mark and Paul.
More From Cat Country 102.9