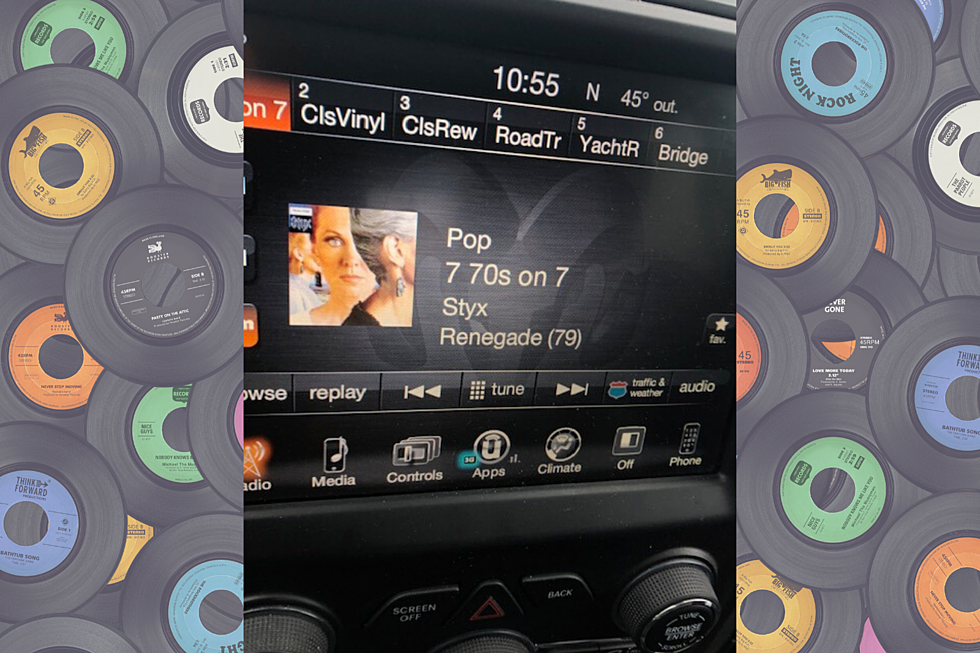 Renegade Made Me Think of All These Things
Credit: Mark Wilson, Townsquare Media
This is the only picture that I took yesterday. The reason that I took it was because it reminded me of a childhood friend, Ed Olson.
Ed was one of the many friends that I met when we were all in DeMolay in Great Falls in the late '70s. I have stayed in touch with all of them these years since then.
I was the youngest guy in the group and was the last one to get my driver's license. So, I had to catch rides from my buddies. This song was very popular on the radio in the summer of 1978 when I was riding with Ed quite a bit. So, I thought about him.
Then, I remembered that we haven't seen each other in 25 years or so. I hope he's doing okay.
Then I thought about Ed's car. It was a red VW Bug which he continued to drive, even after he rolled it and it no longer had a windshield.
He'd get so mad when I'd light firecrackers and throw them down by his feet while he was driving.
All of these thoughts led me to also think about how many times I've gotten to see Styx in concert, and the time that I got to golf with Styx's bass player, Ricky Phillips.
Yep. All that from a song on the radio. Welcome to being inside my head.
More From Cat Country 102.9