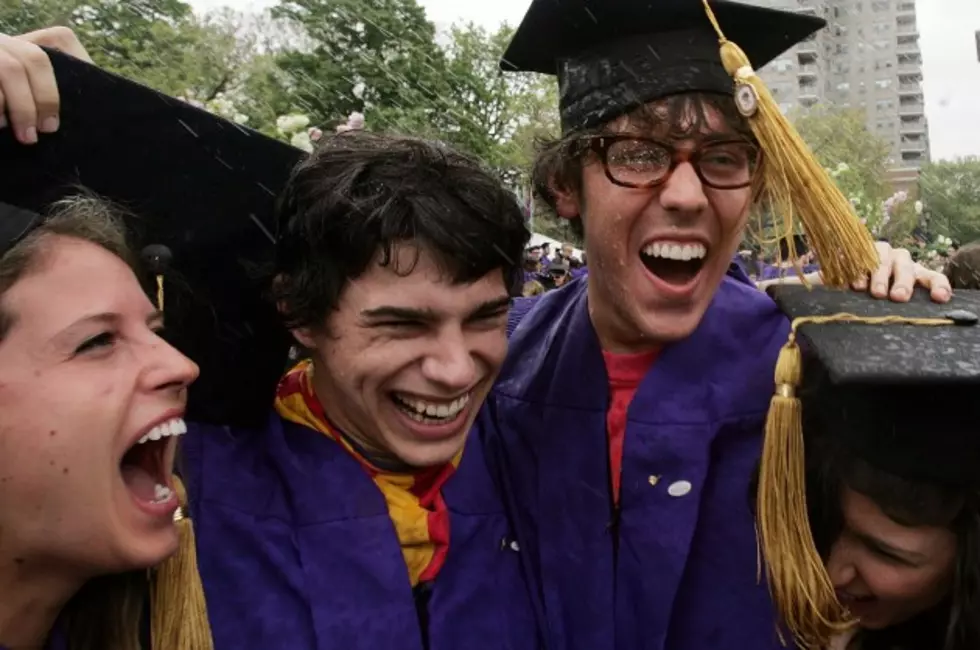 Billings Graduating Class of 2015!
Mario Tama, Getty Images
There has already been numerous graduation ceremonies around the Billings area with Rocky, MSU-B, Laurel and Billings Central receiving their degrees and diplomas, but there are more to the Class of 2015 that graduate this Sunday, May 31st.  I remember back to my Frenchtown, Montana High School Graduation, Class of '78, I know a lifetime in the past!  Our class song was Barry Manilow's, "Looks Like We Made It".  I'm not sure if classes have special class songs anymore.
This Sunday, May 31st Rimrock Auto Arena at MetraPark will move three more graduating classes through beginning at 10 a.m. with Billings West, Skyview at 2 p.m. and Billings Senior at 6 p.m.  Visitors to Billings, enjoy your time in our town and cherish the memories of the seniors now, just like you did during their high school career.
It gives me chills thinking of my two boys graduating high school.  Bobby was part of the Class of 2012 and now little Devin is going to walk the stage with his Billings West Class of 2015!  Keri and I are so proud of Devin's accomplishments and that he actually has a plan moving onto the next phase of his life.
Congratulations to the Class of 2015!
Now, go get life-Livin Large Larry
More From Cat Country 102.9