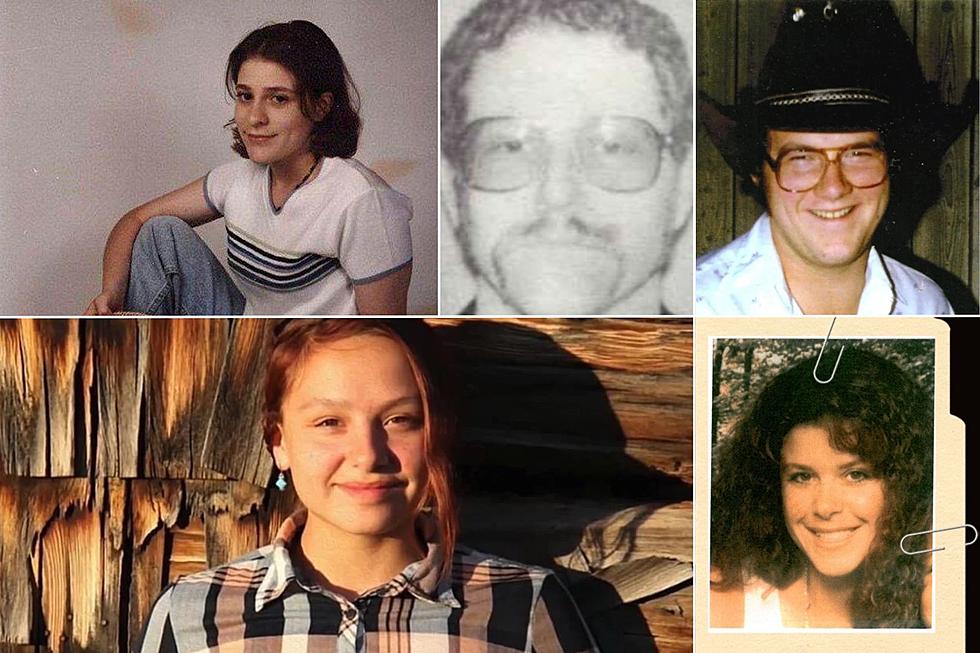 Five of Montana's Most Infamous Murders Over The Last 40 Years
Credit: Billings Gazette / Missoula Co. Sheriff's Office / Yellowstone County Sheriff's Office Cold Case Unit / Justice For Kaysera
Spooky season is right around the corner, and our brains are starting to go into horror movie mode. Ghosts, murder, witches, all that jazz. Let's get into it.
Show of hands: who loves true crime? Well, these cases are very much true, and very much the makings of horror movies.
I give you: 5 of Montana's Most Infamous Murders.
Morris Davis Jr.
On the night of April 5, 1985, Morris Davis Jr. was out on a pizza delivery to a house that turned out to be vacant. Upon arriving, he was ambushed and shot 9 times by an unknown assailant. His body was later discovered by a second delivery person that was sent out to check on him. The Morris Davis Jr. case remains unsolved to this day.
Wayne Nance
Between 1974 and 1986, it is suspected that a man named Wayne Nance killed more than 6 people in Montana. His victims ranged from teenage runaways to middle-aged couples. On September 4, 1986, Nance attempted to murder a husband and wife, Doug and Kris Wells, in their home. While committing this crime, Nance was shot by Doug and succumbed to his injuries.
Miranda Fenner
On November 15, 1998, Miranda Fenner was working alone at The Movie Store in Laurel, Montana. Around 8:00 pm, she was stabbed multiple times. A passing motorist witnessed her crawling out of the store, called 911, and Fenner was airlifted to a hospital in Billings. She died that evening. Her murder went unsolved for twenty years when a man named Zachary David O'Neill admitted to the attack.
Jeannette "Charlie" Atwater
Jeannette "Charlie" Atwater's body was discovered in Billings in the burning trunk of her own Oldsmobile Cutlass during the wee hours of the morning on January 16, 2000. The previous evening, she had been at a company party, followed by a couple of local bars. Nobody witnessed her leaving the establishment, and surveillance tapes did not pick up her exit. She was dancing with an unknown man that evening, he was never identified. The Jeannette "Charlie" Atwater case remains unsolved.
Kaysera Stops Pretty Places
The most recent crime on our list is the murder 18 year old Kaysera Stops Pretty Places in Hardin, Montana. Days before her murder, Stops Pretty Places uploaded a video of law enforcement officers assaulting her 15-year-old wheelchair-using brother at the Crow fair. She vanished on August 24, 2019, but her family was told they could not file a missing persons report for a mandatory waiting period (which is inconsistent with Montana law). A jogger found her body on August 29 in Hardin, but she was not identified and her family was not informed until September 11. According to those involved in the case, missteps were taken at the crime scene by law enforcement, as well as the coroner's office. There is very little evidence in this case, and it's still unsolved.
25 True Crime Locations: What Do They Look Like Today?
Below, find out where 25 of the most infamous crimes in history took place — and what the locations are used for today. (If they've been left standing.)
More From Cat Country 102.9