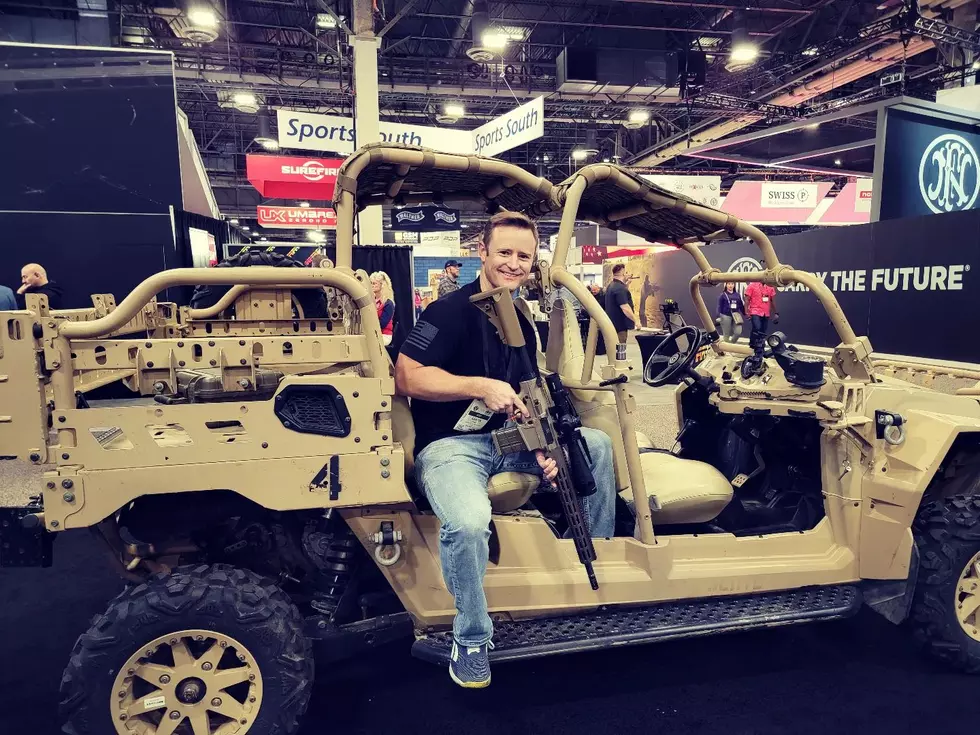 Montana Talks LIVE from SHOT Show 2023 in Las Vegas This Week
Credit Aaron Flint
We are taking Montanans back to the big SHOT Show in Las Vegas once again this week for the 2023 SHOT Show.
I'll be set up on radio row doing LIVE radio broadcasts Wednesday through Friday mornings.
I'll also be cruising around the show to see as many Montanans as possible and posting stories, photos, and more for our radio station websites.
For those down at the SHOT Show, come see us between 5 a.m. and 9 a.m. Vegas time (6-10 a.m. Mountain time) for our LIVE broadcasts. We'll take you statewide for the final hour (click here for the full station list). Radio row is located on the main level (Level 2) of the SHOT Show along the corridor that is adjacent to exhibit hall B and exhibit hall A. (Basically we are right above the main registration/main entrance. Go up the escalators and hang a right)
We had a great time at the show and ahead of the show last year. We caught up with a bunch of great Montana gun and outdoor companies. Skinner Sights out of St. Ignatius dropped by and said hello. Montana Attorney General Austin Knudsen has been a strong supporter of the firearms industry and our gun rights and joined us on the show. We also caught up with Seth Berglee of Shield Arms out of Bigfork, Montana and several others who we look forward to seeing again this year.
We also caught up with great Americans like Kris "Tanto" Paranto- one of the heroes of Benghazi, and Johnny "Joey" Jones from Fox News.
See our "best of the 2022 SHOT Show coverage by clicking here.
The Largest Gun, Saddle & Oddity Museum In Wyoming
The old west is preserved with the largest collection of guns, saddles and rare western oddities at King's Saddlery & Museum in downtown Sheridan, Wyoming.
More From Cat Country 102.9