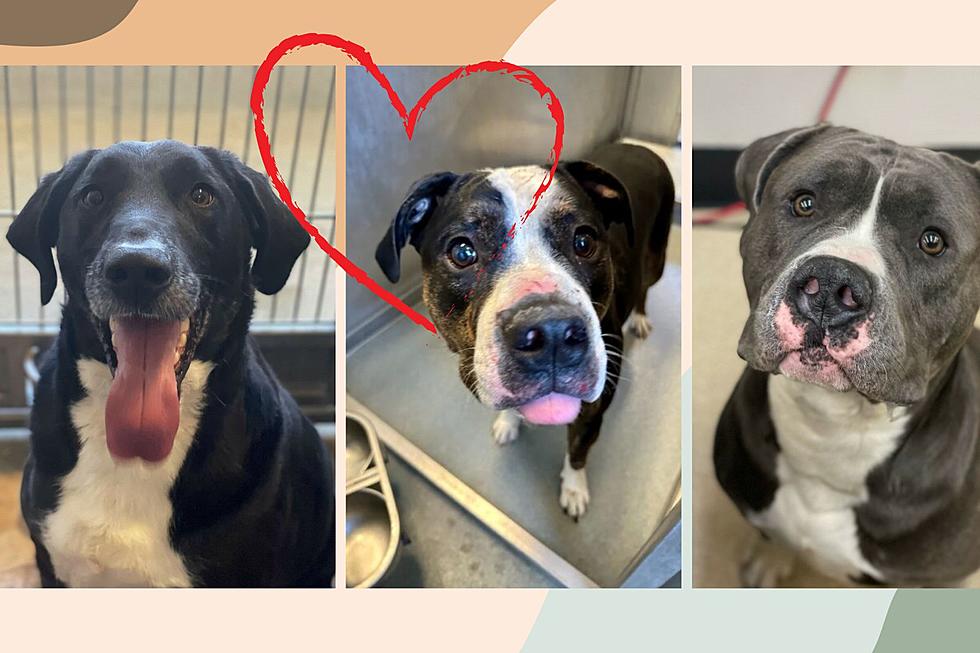 These 3 Charming Dogs Have Been at Billings' YVAS Far Too Long
Credit: YVAS
Life gets busy.
We've missed meeting our Wet Nose Wednesday Pet of the Week the last couple of weeks, and for that... we apologize. It's typically a mid-week highlight for our staff when an employee from Yellowstone Valley Animal Shelter stops by our studios on the 23rd Floor every Wednesday morning with a loveable new dog that is up for adoption.
Last week, I was out sick on Wednesday, and today (5/3) we got a message from YVAS that they wouldn't be able to make it in for the weekly on-air studio tour, dog in tow. And that's okay. We totally understand. Everybody seems to be short-staffed, and sometimes things just happen. However, we don't want to miss an opportunity to showcase three adorable dogs that have been hanging out for far too long at YVAS.
Baloo
Look at that tongue! Baloo is a five-year-old Lab mix who is looking for his forever home. Out of the three dogs in this article, he's been at YVAS the longest, going on 45 days. His adoption fee is waived, so come down to the shelter and check him out! More info HERE. 
Octa
Octa is a two-year-old American Bulldog mix. We actually met her a few weeks ago and her initial shyness quickly wore off. This pup just needs love. She first came to the shelter on April 11 and has been adopted and returned twice. So sad! Someone out there can surely provide the perfect home for Octa. Find out more HERE. 
Roly-Poly
His eyes are saying, "Please take me home!" This loveable goofball is a two-year-old male Pitbull mix. He's been at YVAS since April 11th and is such a sweetheart. Find out more HERE. 
More of a cat person?
I get it. As shocking as this may seem... not everyone loves dogs. Or can have a dog at their apartment. If cats are more your speed, you might want to check out this fun event YVAS throwing on May 12th at Liberty & Vine Country Store. It's a kitten shower! Enjoy sangria, shopping, and furry friends. Find out more HERE. 
Wet Nose Wednesday on Cat Country 102.9 is brought to you by Shipton's Big R.   
WOOF: These are the most popular dog breeds in America
More From Cat Country 102.9