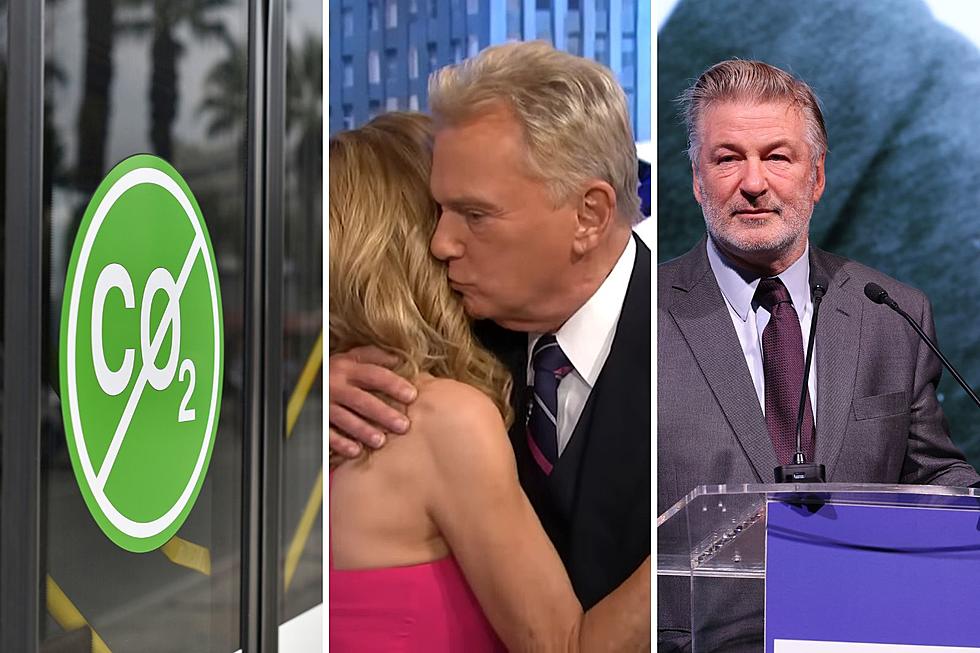 A Look Into Mark's Wandering Mind: Electric Buses in Billings, Wheel of Fortune News, and Alec Baldwin in MT
Credit: Canva / Wheel of Fortune via YouTube / Mike Coppola, Getty
As I sit here staring out the window this morning, thinking about how cold that blast of arctic air is going to be when we walk out of the hotel on the way to our cold pickups.
And a couple of thoughts occurred to me. The first one was that it's been years since we've had a group of kids tour our radio stations. We must not be interesting enough to learn about anymore. Also, kids, don't go into the on-air side of broadcasting. It's a ruthless business and the money's not good.
But, if you're stubborn like I am, you do it anyway. And I was looking at my notes from today, I thought I'd give you a quick rundown of some things I've been thinking about:
Billings school district 2 and the MET transit is looking at getting electric buses. Our sister station 103.7 The Hawk wrote about it last May: "The Biden-Harris Administration announced that $500 million will be available to eight states and 28 tribal nations, through the US Environmental Protection Agency." Not sure yet how great they'll perform in Montana's snow, but I guess we'll see.
Read More: Feds Offer $500M for Electric School Buses. Will MT Participate?
ABC renewed 'Wheel of Fortune' for another five years, even though Pat Sajak and Vanna White had talked about retiring soon. 40 seasons is a long time to be doing anything. Paul and I know.
And actor Alec Baldwin, who we all know was in big trouble for shooting that cinematographer on set for the movie Rust, may be coming to Montana to start filming again. Somewhere in Paradise Valley.
Behind The Scenes Peek at Yellowstone Prequel Filming in Butte
Production on the new Yellowstone prequel, "1923" is officially underway in Butte, MT. Here's what we found on a huge outdoor set.
Idaho's Most Evil Woman Once Competed on Wheel of Fortune
Believe it or not, the monster known as Lori Vallow once competed on an episode of 'Wheel of Fortune.'
More From Cat Country 102.9