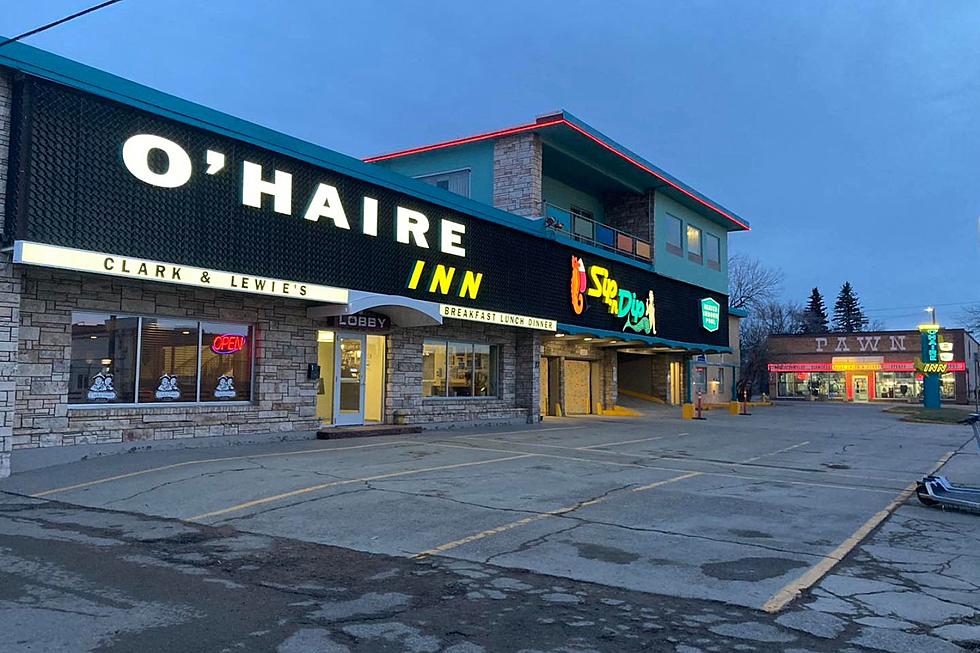 Iconic Great Falls O'Haire Inn Leans Into Its Epic History
facebook.com/ohaireinn
The O'Haire Inn
I don't know if you've noticed lately but downtown Great Falls is becoming the place to be.
I for one think that is amazing news.
One place that is helping with the revitalization of downtown Great Falls is the iconic O'Haire Inn.
If you haven't driven by the O'Haire Inn and Sip 'N Dip Lounge lately, you've probably missed how they've changed the facade of the building.
But there are plenty of more changes happening inside the building as well.
In what they are calling a "retrovation" the owners are really leaning into the history of the O'Haire Inn.
The "new" look is actually a throwback to the mid century modern look that was popular at the time when motor inns dominated the travel industry across America.
The O'Haire Inn has been operating in Great Falls for the past 60 years since it opened in 1963.
Did you know there was actually a helicopter landing pad on top of the pool building when it was first built?
The World Famous Sip 'N Dip Lounge
One of the biggest draws of the O'Haire is the world famous Sip 'N Dip with the mermaids.
We'd also be remiss if we didn't also mention Piano Pat who played there for over 50 years until her passing in 2021.
When you consider some of the other great renovations and additions to downtown Great Falls like Tracy's Family Restaurant, The Wild Hare (formerly The Lobby Lounge), The Newberry, along with all the other great bars, restaurants and boutiques, we couldn't be more excited about what the future holds for Downtown Great Falls.
The Iconic Great Falls O'Haire Inn Then And Now
A look at how the O'Haire Inn is "retrovating" to bring back the iconic Mid Century Modern look from it's past.
KEEP READING: These Amazing Ebay Listings Show Great Falls Through The Years
eBay is a treasure trove of nostalgia when you search a city name. See some of the listings we found that show Great Falls through the years.
More From Cat Country 102.9