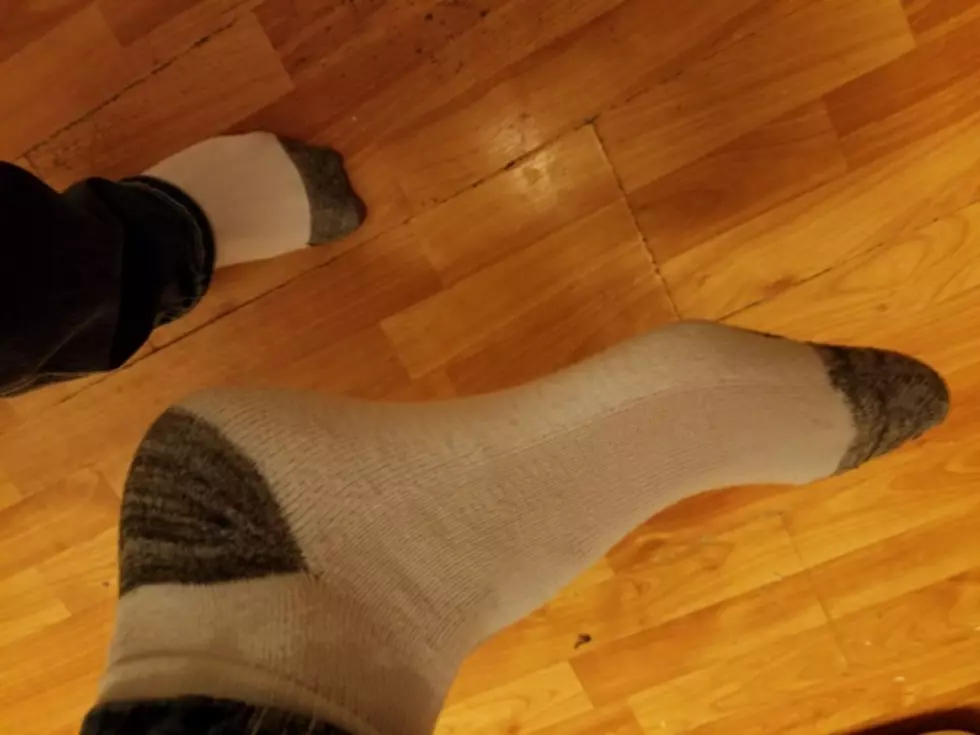 Michael Foth - Townsquare Media
It seems like there's a lot of extra stress in the world today.  The shooting in Vegas, North Korea, kneeling or not kneeling, ugh.  The list is long.  That's on top of the normal stress of kids and bills and work and life and not enough time in a day... sometimes it's easy to get overwhelmed.
This morning I was reminded again of the joy of simple things. Like new socks.  Man, I LOVE new socks.  New underwear is ok, but new socks! They just feel soooo good. I don't know why I don't "splurge" more often.  It's not like socks are a luxury item.  You can get a twelve pack of these beauties for like 6 bucks. Instead, I'll wear the old ones till one of them gets a hole. I throw away the holey one, then struggle everyday to find matchers.
Whatever it is that gives you a little joy, maybe you should do it today. Get that cupcake.  Meet your spouse for lunch.  Stop at your fishing hole on the way home from work and drown a worm. Here's to enjoying the simple things that make you happy.
More From Cat Country 102.9