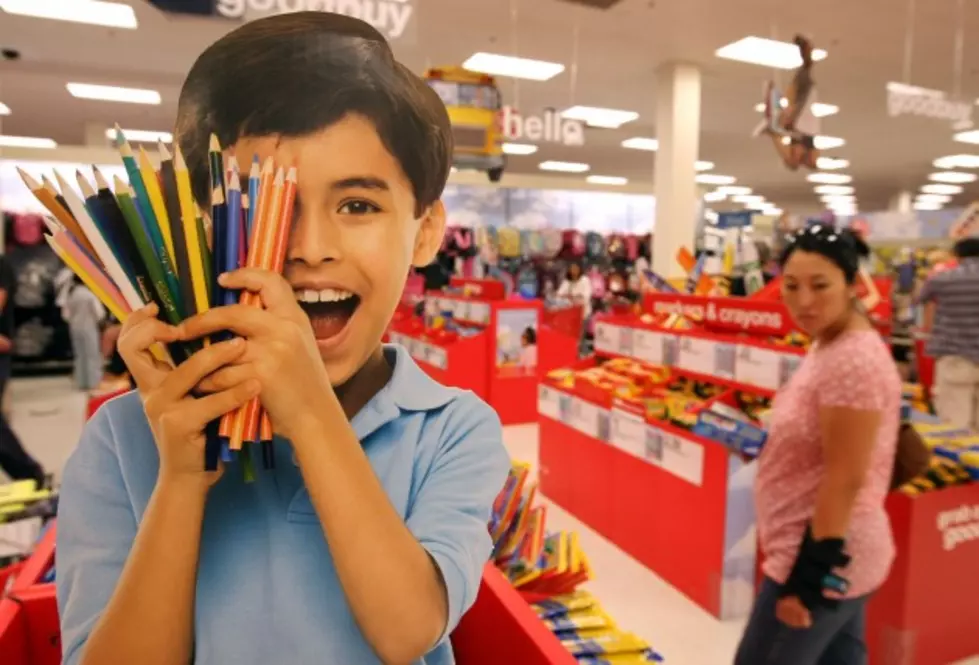 Parents Can Expect to Pay Nearly $3,000 for School Supplies and Activities for Three Children in Grades K-12
Justin Sullivan, Getty Images
If the sight of all those school supplies filling the aisles of Billings retail stores has you in a panic, it's understandable.
Parents with three children in elementary, middle and high school can expect to pay as much as $3,000 for school supplies and extracurricular activities for the 2015-2016 school year, according to the Huntington Bank Backpack Index released Wednesday.
The cost may be as much as 10 percent of a low-income family's yearly income, according to the Index. That's based on a family of five living at the poverty level guideline of $28,410.
The cost of supplies and extracurricular activities has increased 85 percent for elementary school students, 78 percent for middle school students and 57 percent for high school students, since Huntington Bank first introduced its Backpack Index in 2007.
This year, parents could spend as much, or as little, as:
$649 for elementary school children, a 1 percent increase compared to 2014
$941 for middle school children, a 2.5 percent jump compared to 2014
$1,402 for high school students, a 9 percent increase compared to 2014
Huntington Bank issues its annual Backpack Index each year to help families budget and save for the school year, George Mokrzan, director of economics for Huntington Bank, said in a news release.
"With the ongoing slow growth in wages, it is difficult for many families to meet the rising costs of sending children to school," Mokrzan said.
The double-digit price trend is continuing for the 2015-2016 school year with an almost 10 percent increase for high school students because many juniors and seniors take several college entrance exams. Only elementary and middle school prices saw a slight stabilization with a 1 percent and 2.5 percent cost increase respectively.
More From Cat Country 102.9