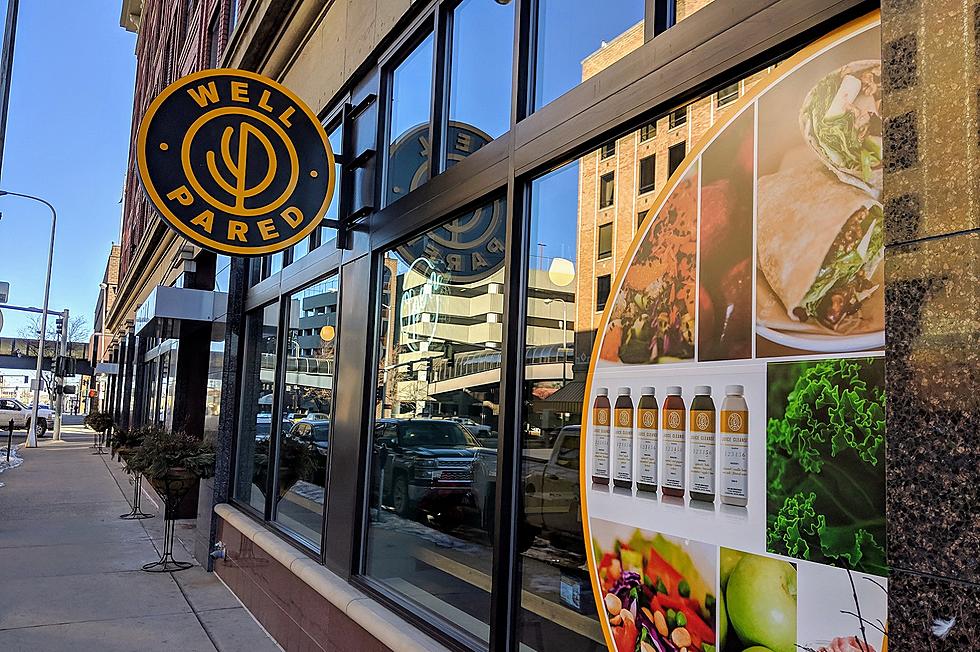 First Visit To Well Pared
Well Pared Downtown Billings - photo by Kris Edwards / Townsquare Media
I've heard some good reviews of Well Pared, so I thought I'd walk over and check it out. Downtown has some pretty good dining options, but this one is somewhat unique with its healthy menu. I can't give you a full on review since I only had one meal there, but I can give you some first impressions.
I ordered a Detox juice and Gallatin salad (with chicken) for myself and a peanut butter banana sandwich for my daughter. About 20 bucks total, so not too bad pricewise. The juice tasted fresh and definitely worth the price. If you've ever tried fresh juicing before, you know it takes a lot to make a little, so I was more than pleased. I'm no salad expert, but the fact that I finished this monster and enjoyed it ranks it a 9/10 for me. My daughter loved the sandwich, but..she's a kid and it was peanut butter and banana, so that's kind of a no brainer.
If you're looking for a healthy menu in downtown Billings, I definitely recommend checking this place out. The staff was great, the ingredients tasted fresh and the prices were more than fair. That's enough to bring me back.
Disclaimer: For the record, this is an unsolicited, unauthorized review of my own personal experience. It is not a paid advertisement (which wouldn't affect my opinion anyway).
More From Cat Country 102.9