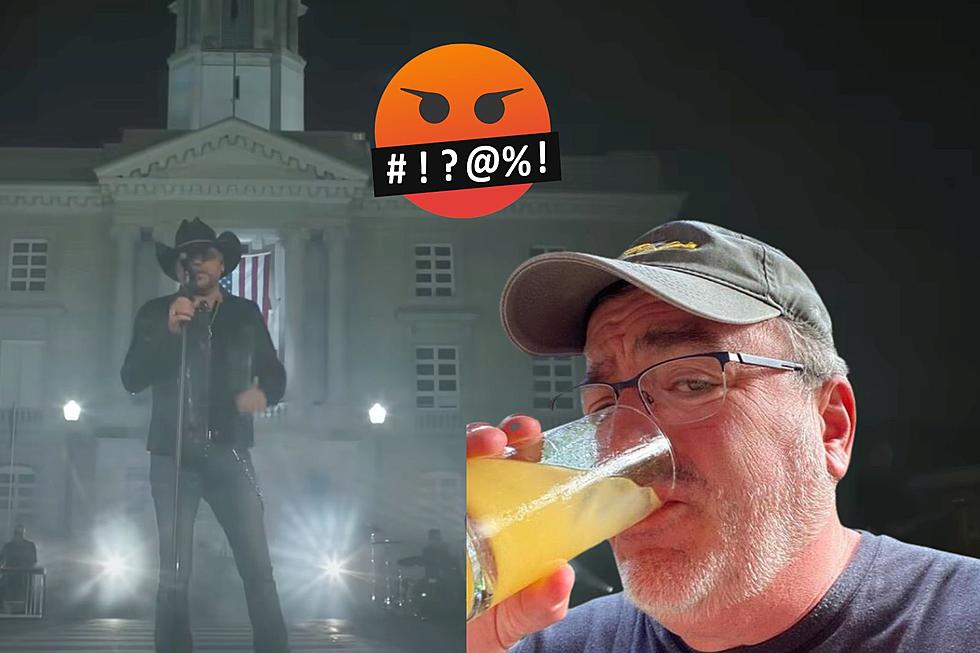 Mark Thinks Jason Aldean Will Be Just Fine After CMT Pulled Video
Credit: Mark Wilson, TSM / Canva / YouTube
Country Music Television has pulled the video for Jason Aldean's song "Try That In A Small Town". Oh, heavens. Whatever will we do?
A small group of people with nothing better to do have thrown a hissy fit, and the music video channel succumbed to the pressure. I would not have. If you don't like what I play, then go somewhere else that does. As a broadcaster, I can guarantee that you can not make 100% of the people happy 100% of the time.
There's Always Something Else To Do
Paul and I have always said, "That's what the buttons are for". I'm sure that some other outlet out there is playing a song you'd like better. Or talking about topics that you are more likely to agree with.
Do you know who else got one of his videos pulled from CMT? Garth Brooks. Seriously. The video for "The Thunder Rolls" depicted domestic violence. This didn't seem to hurt Garth's career. And I'm pretty sure he's not beating Trishia at home. It's a story. And that's all it is.
Not The First Time
CMT also pulled the video for "Goodbye Earl" by the Dixie Chicks. It's comedy people.
I love Sheryl Crow. But when she sang a song that she wrote criticizing Donald Trump at a concert at the Kettle House in east Missoula, I left. I'm not mad. I didn't go home and burn her CDs or my one-of-a-kind Sheryl Crow golf towel.
I watched Aldean's video this morning to see what all of the noise was about. And the one thing that I noticed was that out of all the complaining comments that I've seen, not one person complained about the burning American flag.
See Inside Jason Aldean's Spectacular Florida Beach House
Jason Aldean
's beach house in Santa Rosa, Fla., sits right on the Gulf of Mexico.
Aldean paid $4.1 million for the new 5-bedroom, 5-bathroom, 4,452-square-foot beach house. The spectacular property affords the singer and his family the opportunity to walk out their back door and down a bridge to their own private beach, and the exterior of the villa features a courtyard with iron gates that includes gas lanterns, a swimming pool and a fountain.
The home's interior includes a downstairs with an open floorplan and oversized windows, chiseled stone floors, a gourmet kitchen, a bedroom and study and a fireplace, with coffered ceilings throughout. The upstairs of the home includes two separate master bedrooms that both overlook the Gulf, as well as two more bedrooms that each have their own attached bathrooms.
The stunning home is also set for whatever weather might blow in from the Gulf. Built in 2005, the house features all-impact windows and doors, as well as Geo-Thermal heating and cooling, cellulose insulation, foam ceiling and floor insulation and more.
More From Cat Country 102.9