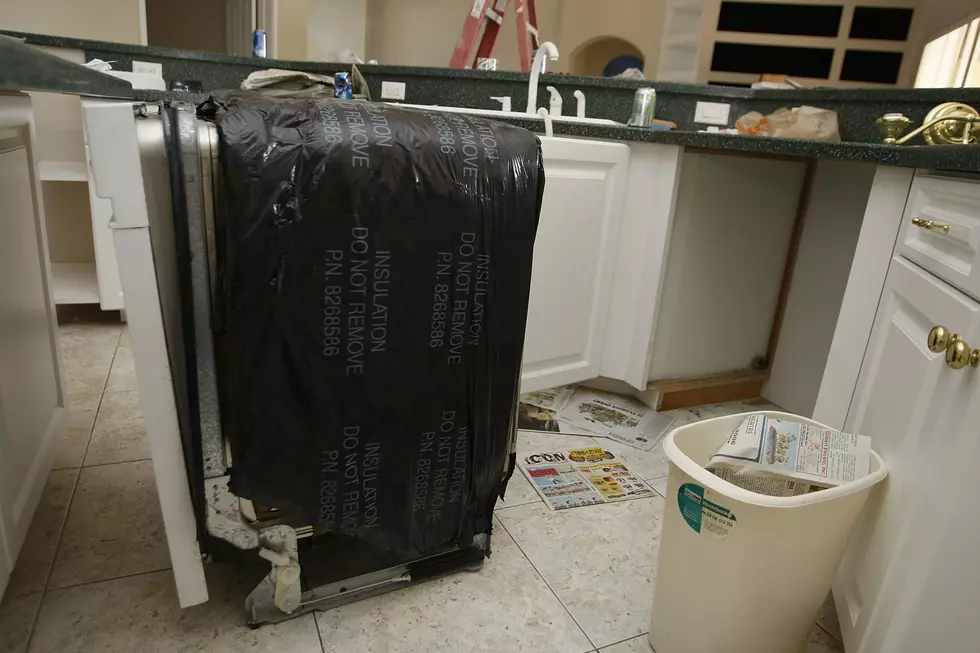 Joe Raedle / Getty Images
I'll take a "blog break" from looking back on 30 years here at The Cat to talk about my dishwasher install project.
Or rather, watching my neighbor work through the install of this modern appliance.
Can somebody tell me why the new machines don't come with that little 90 degree jobbies where the water hooks in? Ace Hardware had one, but still.
It was getting late and I was getting frustrated. But, I suddenly remembered how much work this machine is gonna save me down the road.
I love you, new dishwasher.