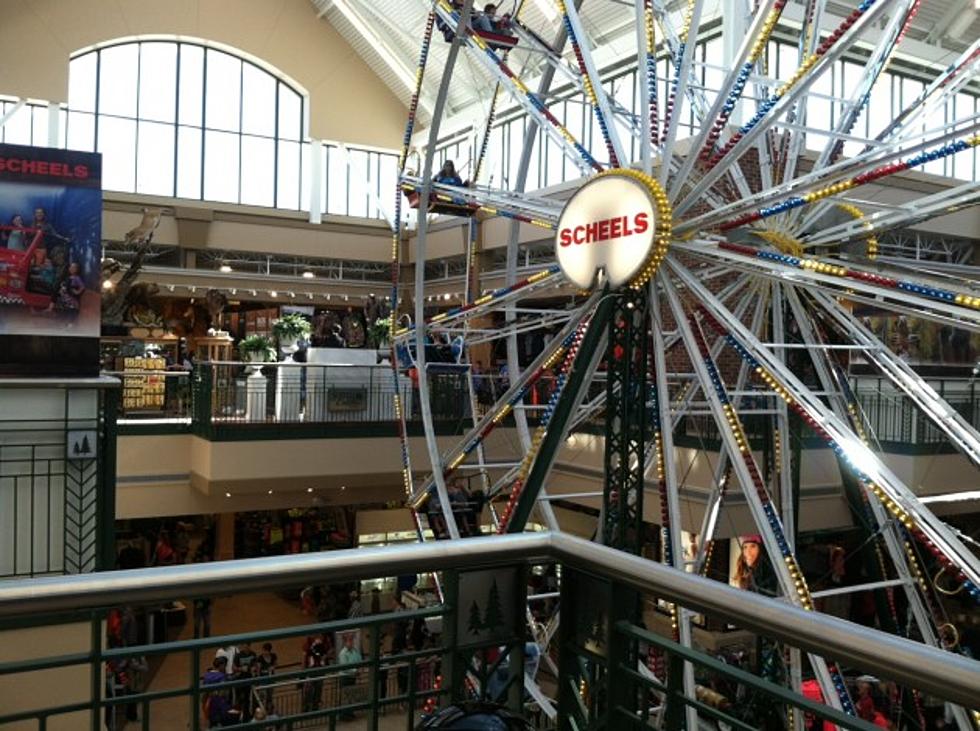 Scheels Grand Opening Was HUGE!
I had the honor of being the emcee at the grand opening of Billings new Scheels store at Shiloh Crossing. About 2500 people were lined up hours before the store opened at 9am and I got to be the good guy who read off hundreds of raffle ticket numbers that awarded some of those waiting with free Scheels gift cards. We had free food from Log Cabin Bakery, Perkins Restaurants and Mary's Sunny Day Café and coffee brewed up fresh by Rock Creek Coffee Roasters that was so popular the crowd wiped out 30 vats like it was nothing. Yes, giving away gift cards, free food and coffee tends to make a host pretty popular so thanks to our partners. While waiting the crowd also enjoyed entertainment from the Green Man Group, West High "Voltage" Dance Team, All-Star Cheer Camp, Skittles the Clown, magician Kam Mezzmer, music from Ellen and the Old School and the little ones we're kept busy by a bounce house courtesy of Illusions Plus Inflatables.
As amazing as all of that was the real treat was inside the store itself. It's WAAAYYYY more than a sporting goods store and when you make the trip for the first time plan on spending at least a few hours there to take everything in. The first thing you notice when you walk in is that the columns in the front of the store are actually an aquarium which is pictured below.
The next can't miss item is the Ferris Wheel in the middle of the store pictured above. On the upper floor just your garden variety airplane... HANGING FROM THE CEILING!
The nature scenes are pure Montana
There are fun games to keep the kids (and the kid in you) busy...
and of course, we're in Montana after all, the most crowded aisles were those containing the variety of ammo needed to bring down a bear or a buck!
After all of that fun your going to need to fill up with lunch or dinner, a cold drink, coffee or dessert and all can be had for reasonable prices at their in-store restaurant. Bon appetit!
More From Cat Country 102.9