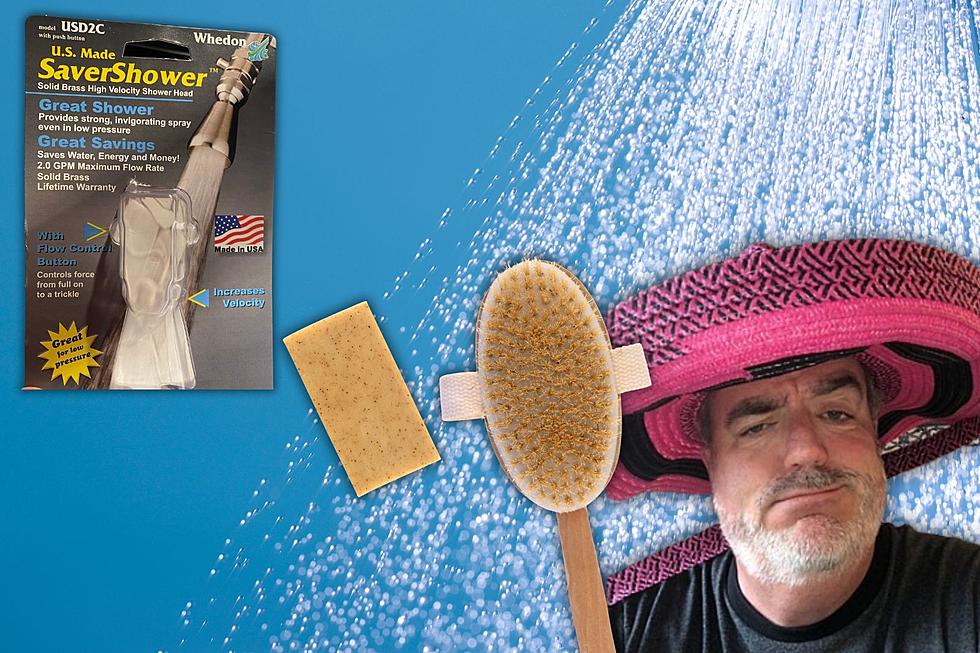 Showering Like Mark Might Be Easier Than You Think
Credit: Mark Wilson, TSM / Canva
It's the simple things in life that make me happy. This week's little thing turned out to be a shower head.
Paul bought one for his bathroom. Then he came to work raving about the water pressure of this new hot rod shower head that he bought. Then he bought me one, and I was just as excited.
You can get one at any of the six Ace Hardware locations in Billings. It's made in the USA. And it's guaranteed forever. It's the SaverShower made by Whedon Products.
"How the SaverShower works: Imitated by many but duplicated by none, our exacting design combines the Venturi principle with the Firemen's Aspiration principle. This increases the velocity while it breaks the water flow into thousands of perfectly sized droplets in a precise conical spray pattern. By creating droplets we increase the surface area which makes for a truly "wet feeling" spray. Droplets also carry oxygen-rich air between them so your skin is being penetrated by both water and oxygen to deep cleanse your skin and body. By increasing the velocity we also create great rinsing force, especially in low-pressure areas. And we do this using as little water as possible, meaning you save water, energy, and money while getting perhaps the most invigorating shower you will ever experience."
So, if you are not satisfied with your shower head's performance, I'd highly recommend one of these. But be sure to get the 2.0 GPM model.
Judging by the number of texts and messages that I've gotten about them, they are probably flying off the shelves.
Gatorade Showers
There's nothing like celebrating a win than dousing the player or coach with a bucket of Gatorade! Sometimes, sideline reporters get caught in the shower!
More From Cat Country 102.9