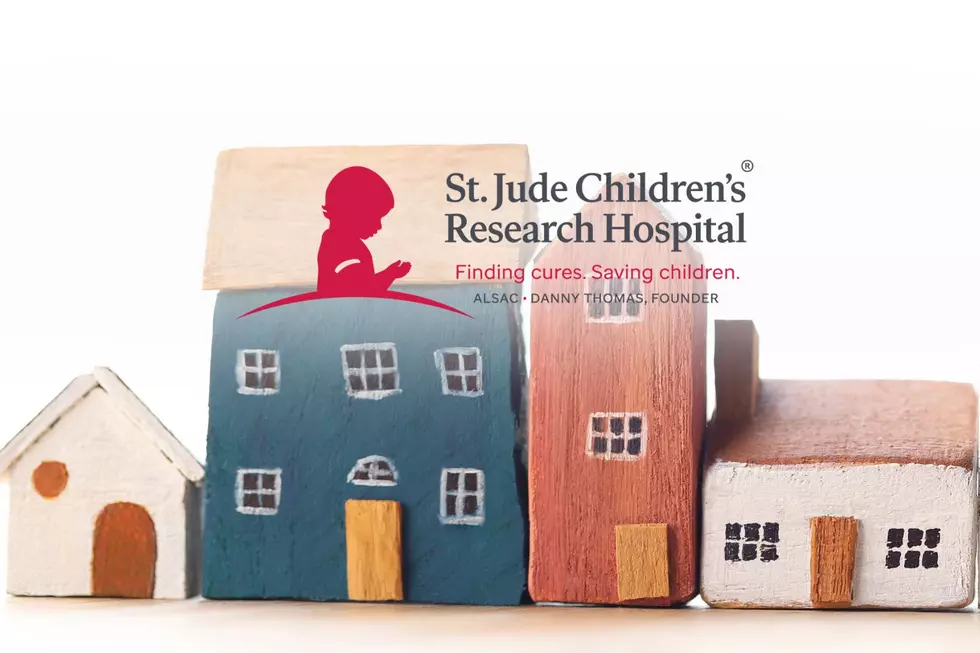 St. Jude Bringing Hope & Chance to Win Dream Home to Billings
Credit: St. Jude / Canva
I've been trying to think today of the greatest prize that I have ever won. I'm not as lucky as some of you.
Now to be fair, I have tried to win some great prizes, but they always escape me. Lotteries, cars, cash, homes, etc. -- doesn't matter, I have tried them all. I think the best thing I have ever won was a gun during a raffle but that's about it.
There is another one you might want to try if you're just as unlucky as I am. The St. Jude's Dream Home Giveaway. For a hundred dollar bill that goes to St. Jude's Research Hospital, you have a chance to win a newly constructed 4-bedroom, 2-bathroom dream home in the Legacy West Community in Billings.
These are my kind of contests because like the gun raffles they only sell a certain amount of tickets. In this particular drawing, only 7,500 will be sold. Not bad -- 1 in 7,500 chance to win an entire home.
By the way, you can get tickets at dreamhome.org here or call 1-800-592-1621 starting Wednesday, Feb. 15.
The tough part for many is when you win a prize now, the tax man in D.C. comes knocking first. You would have to pay about $190,000 in taxes which means most would just have to sell the home or if they want to live in it, borrow the money.
Nonetheless, it's a great cause to raise money for St. Jude, where kids with cancer don't pay a dime for treatment; and if you are lucky enough, you could win a great prize.
Billings has raised over $3 million for St. Jude in the past, and this is our sixth time bringing the Dream Home Giveaway to town.
The house and more high-end prizes will be given away live on KTVQ Thursday, April 13.
The Flakes trip that we have given away over the past 27 years isn't too shabby either. Not too many of us out there have ever won a prize of that magnitude, but like the lottery, it is always fun to try.
See ya tomorrow at 5 a.m. when we'll talk more about these tickets.
8 Reasons Why a Donation to St. Jude Helps Your Community
St. Jude Children's Research Hospital is among the most critical organizations we have to fight childhood cancer. From diagnosis and treatment to recovery, St. Jude provides care to children and their families throughout their fight against cancer.
But St. Jude can only operate with the support of donors. For less than the cost of a Netflix subscription, a monthly donation to St. Jude Children's Research Hospital is a lifeline to helping win the fight against childhood cancer throughout the world.
Becoming a Partner in Hope is easy, fulfilling, and tax-deductible. Here's why a donation to St. Jude impacts children throughout your community and around the world.
More From Cat Country 102.9