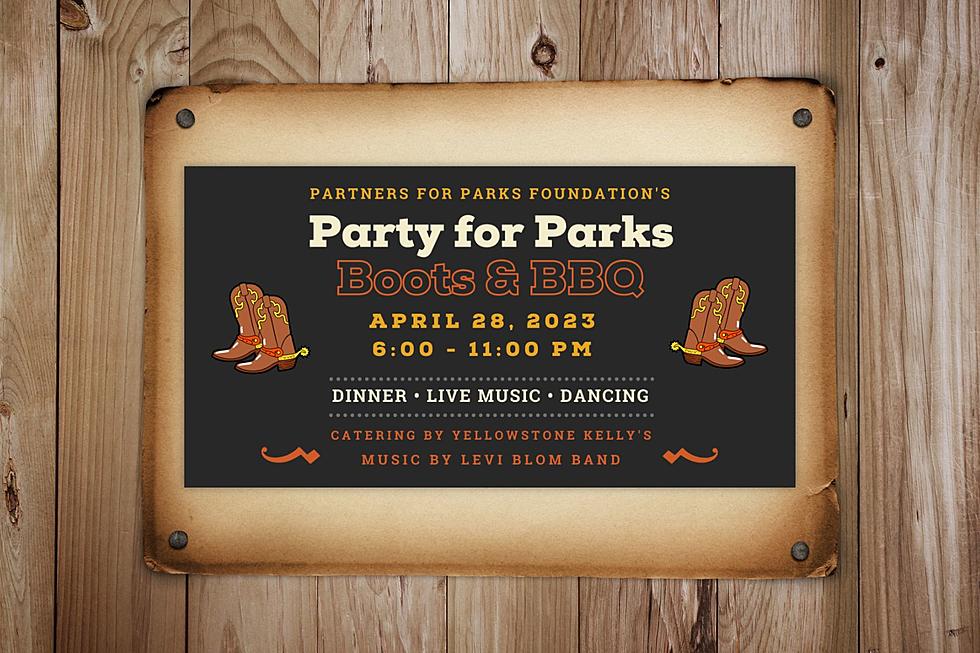 Party Like A Country Star, And Benefit Billings Parks, Tomorrow!
Credit: Canva / Partners For Parks Foundation
Tomorrow, Friday, April 28th from 6 PM to 11 PM at The Pub Station... YOU can pull on your boots and enjoy a delicious barbecue dinner all to benefit our local parks!
Where is it?
You can celebrate the night at The Pub Station! 2502 1st Avenue North, right next to the Townsquare Tower (DoubleTree Hotel).
What is happening?
The Partners for Parks Foundation here in Billings is hosting a country-themed night of fun and fundraising! You'll enjoy a barbecue dinner, wrapped with live music from the Levi Blom Band! Raffles are also available for some great prizes.
They ask you to come in your best Western attire! So, dust off those boots and wranglers, and make sure your dancing skills are refreshed.
How much are the tickets?
$75, but for that price, you get in the event... the full BBQ dinner, a drink ticket, and live music from the Levi Blom Band!
There are still tickets available for reserved seating, and you can learn more at the button below.
Partners for Parks Foundation
The Partners for Parks Foundation is a nonprofit here in Billings, focused on supporting parks and recreational projects across Billings. The foundation has also worked with other entities across Yellowstone County to secure donations for various projects.
Some examples of their work can be seen in Dehler Park, the Billings Depot, Lake Elmo State Park, the Moss Mansion Carriage House, High Sierra, and Centennial Dog Parks, the BikeNet Trains, and the Yellowstone Kelly Interpretive Site.
Right now, the Partners for Parks Foundation is working with private groups & the Billings City Parks and Rec Department to build funds for amenities in Centennial Park, Castle Rock Park, Amend Park, Coulson Park, and Cottonwood Park!
Learn more about the Partners for Parks Foundation by clicking the button below.
15 Great Jobs For Teenagers To Tackle This Summer
If you have a teen that needs something to do this summer after school is let out, check these 15 gems that everyone can get behind. Plus they pay pretty decently!
Top 10 States Most Dependent on the Federal Government
See what states are the most dependent on the Federal Government according to
SmartAsset.com
More From Cat Country 102.9