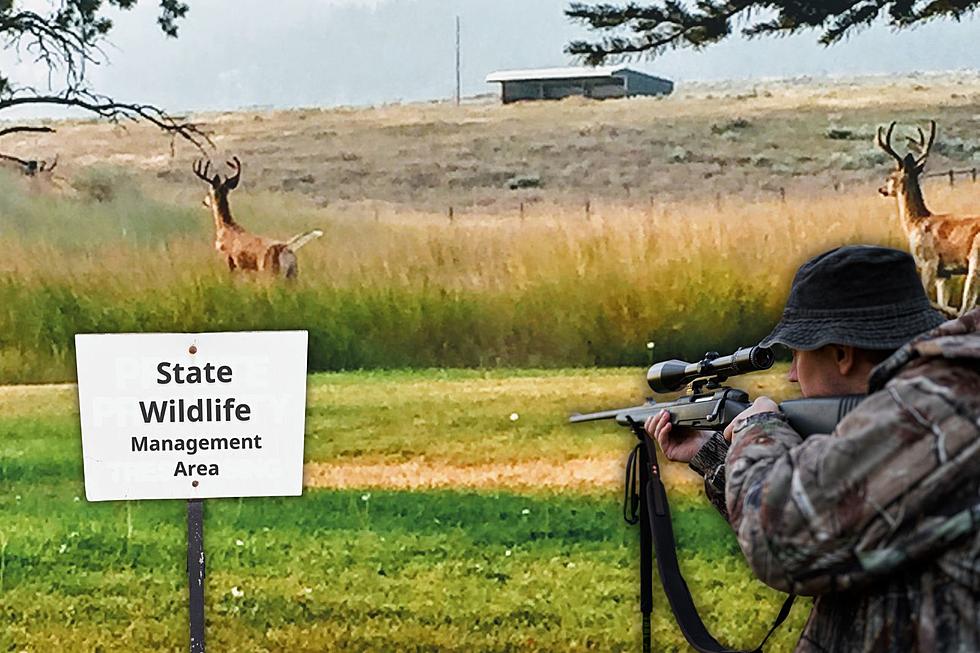 A Better Way For The State To Regulate Hunting (Also, Flakesgiving)
Credit: Canva
More hunters than usual.
I have really noticed an uptick in the number of hunters this year. Most are good when it comes to stopping and asking and they respect your privacy, as well. I was talking to a family of hunters yesterday and they said that everywhere they go on state or BLM land there are so many people there.
Here's an idea.
I think a great idea for the Montana Department of Fish, Wildlife, and Parks to consider would be to have alternating days during the season on public lands and use the alphabet to do it. They could have everyone with last names that start with A-M one day, then the rest the next. It would cut down the traffic and make for a better experience for all involved. They could even do it with special tags by alternating weeks.
I know it will never happen, but as more people use the same acreage as each other, it will only get worse.  People are wall-to-wall out there now. Plus, all the traffic moves the game out of the area—just a thought.
Flakesgiving details.
Don't forget, it's Flakesgiving week this week...so maybe after you are done providing meat for your family, you could help us provide for others. Meals this year are 40 dollars.  This is a slight increase from last year, but what hasn't gone up in price?
Checks to: Flakesgiving Fund
P.O. Box 1276, Billings, MT 59103.
Assembly day is this Friday (November 17) starting at 10:00 a.m. and should take about two hours.
If you want to help deliver, the driver's meeting is at 10:15 on Saturday morning. Give A Way starts at noon sharp. Thanks for all your help...
See ya tomorrow at 5.
2023 Flakes Trip Giveaway At The Rhoadside Event Center In Huntley
We had a BLAST in Huntley this year. Enjoy the photos of the shenanigans!
Gallery Credit: Josh Rath
More From Cat Country 102.9