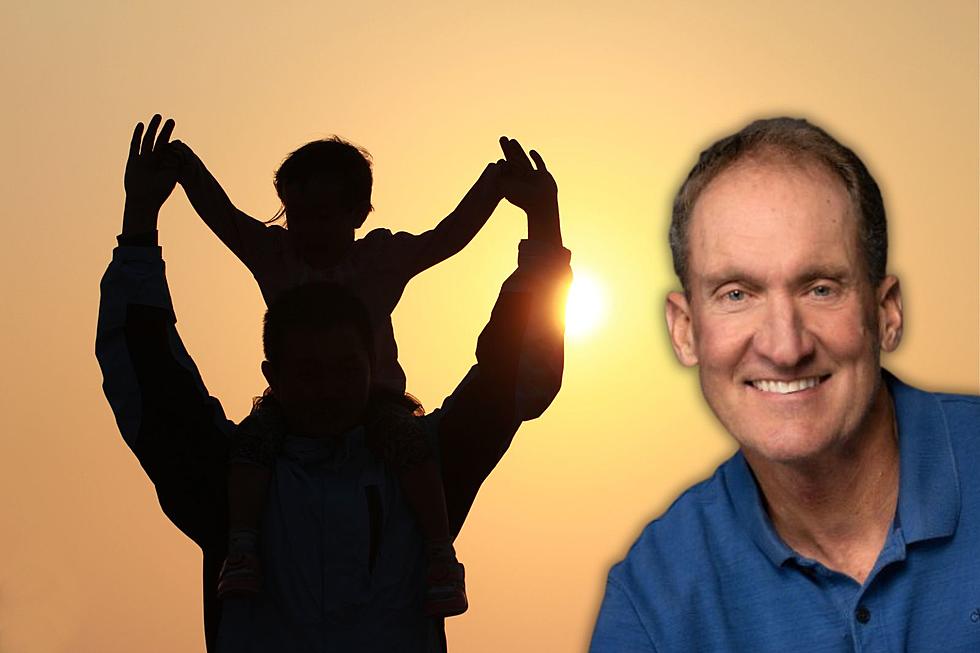 Having A Daughter Is Just Different, Paul Says In A Good Way
Credit: Paul Mushaben, TSM / Canva
A walk down memory lane.
You folks who are long-time listeners may recall many years ago, we called my dad one morning and asked him if he thought it was easier to raise boys or girls. Without hesitation, he said by far boys are easier.
Now that I have raised two of each, I would have to agree, but there is nothing better than having a daughter.
National Daughters Day.
Today is Daughters Day, and I thank God every day for the two that I know I was blessed with. They have both become two remarkable women whom I am so proud of.
Things aren't easy.
Girls have it far more difficult growing up in today's world. The peer pressure that they face starting in grade school is far worse than anything to which boys are susceptible.
My daughters are so caring and loving, they are the reason why I am still showing up here each day.
They're just different.
Most girls look at their dads differently than boys do. When girls are young, they are fragile and can have feelings hurt easily...with boys, you can yell at them, and the next day everything is fine.
My girls, though, show a different kind of love and affection that just isn't in a boy's DNA. It was the same for me too.
Thank you.
On this daughter's day, I would like to thank mine for all of the love support, and joy that they have brought to me. I had some pretty tough days there for a while and they're the ones that got me through it. Anyone who is blessed by these gifts should be grateful every day for that blessing and reach out today and thank them for being who they are. They have made my life so rewarding and I know yours have too.
See ya tomorrow at 5.
40 Father-Daughter Dance Songs Country Fans Will Love
The greatest
father-daughter dance song
in country music history isn't all that old. A legend sings a ballad he wrote for the occasion — that's what separates good from great on our list of daddy wedding tributes.
Of course, every bride's relationship with her father is unique, so we've worked hard to find a variety of stories. Stepfathers get some love, and there's more than one lyric that's less goodbye and more good advice. Click on a couple links you've never tried before, then choose your favorite father-daughter dance song in country music.
More From Cat Country 102.9