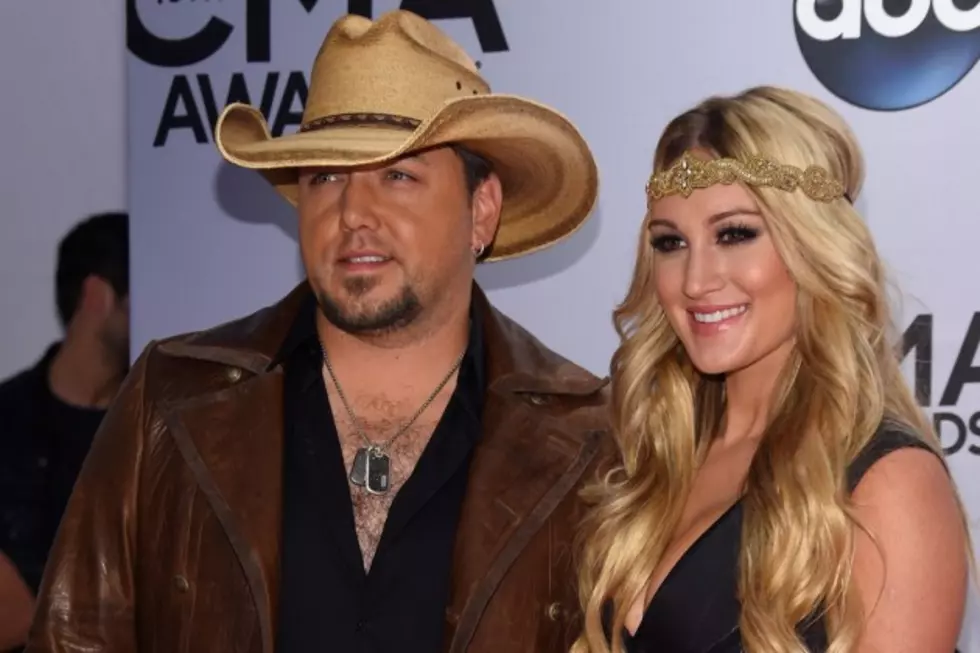 Jason Aldean and Brittany Kerr Get Married in Mexico
Larry Busacca, Getty Images
Jason Aldean and Brittany Kerr got married this weekend, six months after announcing their engagement.
The singer and his new bride tied the knot in an evening ceremony in Mexico on Saturday (March 21). "This is the best day ever – I've got my girl here, my friends, my family — it's the best day ever!" Aldean gushes to US Weekly.
A source previously told Taste of Country that the wedding would happen in Cancun. The date fit in a break on Aldean's touring schedule — the Burn It Down tour isn't set to resume until March 26 in Toledo, Ohio.
Aldean and Kerr got engaged in September, six months after revealing they were dating. The 27-year-old Kerr was the woman the "Tonight Looks Good on You" singer was seen kissing while still married to Jessica Ussery. Since March 2014 they've stepped out together on many occasions, but Aldean has mostly stayed quiet about the details of the relationship and the wedding.
He did however previously indicate it would be a small ceremony and reception, and it seems that was the case. His daughters, Keeley, 12, and Kendyl, 7, were both in attendance, as were other family and friends. "Today has been the best day of my life. I feel like the luckiest woman to have been able to marry my best friend," Kerr explains.
Last month Aldean told select media the wedding would come "sooner than later," but insisted there would be no elaborate bachelor party. He also said he and Kerr — a singer who once auditioned for American Idol — would not collaborate on any music in the future.
A honeymoon break comes before what promises to be a busy month for the 38-year-old. In addition to his tour, he'll appear at the 2015 ACM Awards in Dallas, Texas next month. He's nominated in the Entertainer of the Year category in addition to several others.
Jason Aldean and Brittany Kerr's Cutest Pics Together
Jason Aldean, a Traditionalist? It's True
More From Cat Country 102.9